[UPDATE] Black X-E2 kit in stock + is it worth to upgrade from the X-E1?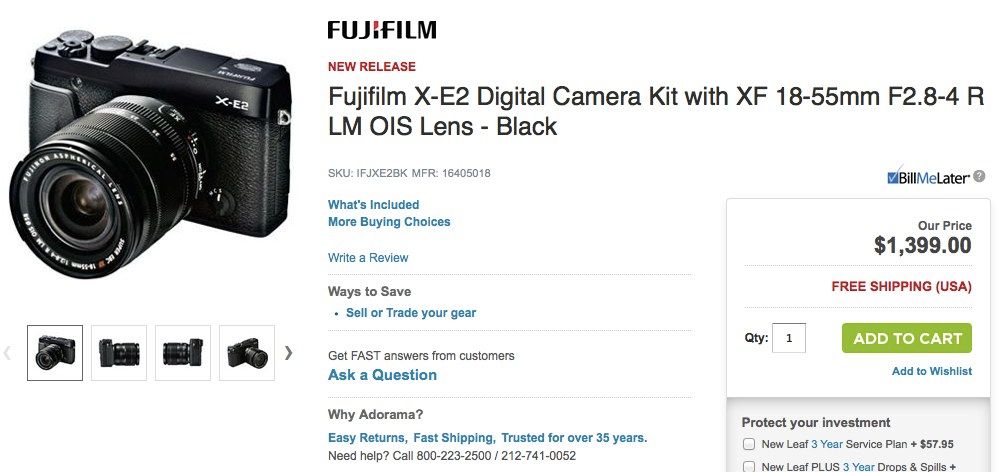 The black X-E2 kit is in stock at Pictureline. AmazonUS, BHphoto and Adorama have only the silver kit in stock.
[UPDATE:] Things change quickly. The
black X-E2 kit
sold like hot cakes at 
BHphoto
  and is now out of stock… but the good news is that it is
back in stock
at 
Adorama
and
Pictureline
, and at [shoplink 19165 ebay]
top rated ebayUS reseller kenmorecamera
[/shoplink] now!
The body is still unavailable at the major online retailers… if you find it somewhere, share it on in the comments or at dealsrunner.com.
To upgrade or not to upgrate? That is the question at the moment. Mike Kobal will upgrate. The X-E2 will replace his X-E1. Not only, but will he sell also his X100S? Decisions, decision… read more here: "This might finally be the camera I have been waiting for, fast, small, lightweight, unobtrusive. Personally, I think the X-E2 is one of the best examples of the form follows function principle. I am seriously considering giving up high speed sync and the inaudible shutter in favor of interchangeable lenses. And it is black. Hmmmm. Only time will tell, for now I am planning to keep mine :) Check back by the end of the week for an update with images!"
An update to what belongs the X-E2 French double kit offer (18-55 + 55-200): It should be available at the end of December/start of January.
And here is B&H deal on the X-E1 with kit lens: For $1,099 you get the X-E1, 18-55, 16GB SD-card and Ruggard Streak 25 Shoulder Bag (save $55)

Loading ...
X-E2 – USA: AmazonUS / BHphoto / Adorama / DigitalRev / Pictureline / EUROPE: wexphotographicUK / DigitalRev / Fotomundus24 GER / PCHstore / AmazonDE (via DR)