Black and White: thoughts and pics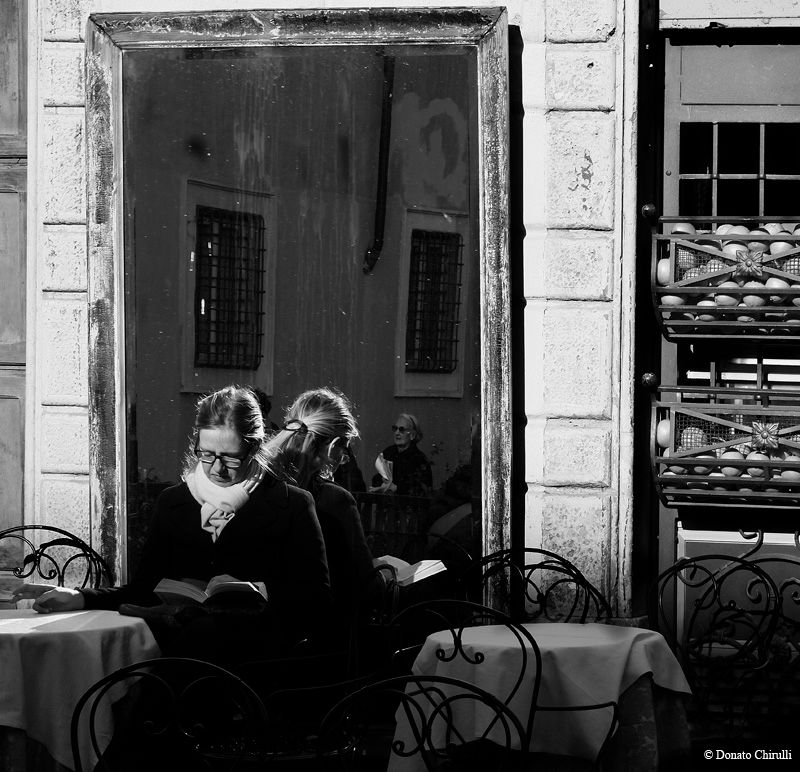 image courtesy: riflessifotografici.it
From riflessifotografici: "Waiting for the full test of the Fuji XE-1, here is a short reportage made along the streets of the most characteristic district of Rome. The images were all made with Fujinon XF 18-55 mm." There are 9 very beautiful Black and White images shot by Donato Chirulli (click here to see them). It was hard for me to choose one to post here ;-).
And regarding BW… I just stumbled on the very personal considerations and plea for the black and white photography of olafphoto.com. He says that with the digital photography technology, nearly everyone has gained access to the world of photography. That's ok. But he says that now "photography has become a form of visual -fast food-," snapshots taken without any thought, and posted in the web. "Snap and share."
But there is a little area of photography that remained relatively untouched by this problem: black and white photography. "Your senses immediately awaken to search for something more, something deeper and more profound." I don't want to anticipate more. Just read his post, and look at the beautiful shots taken with the X-PRO1 here at olafphoto.com.
image courtesy: olafphoto.com