Big Fujikina Event in Toyko September 7, 2017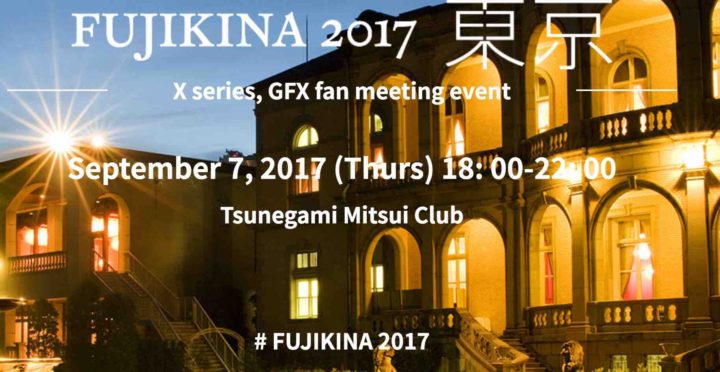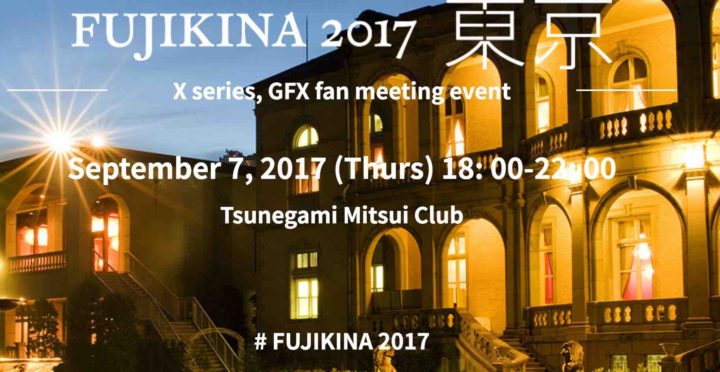 Earlier this year, on January 21, Fujifilm launched the first "Fujikina" event in Kyoto, Japan. On that event, Fujifilm also announced the Fujifilm GFX and more.
Well, Fujifilm just officially announced a new Fujikina event, this time in Toyko on September 7, 2017. If you want, you can sign-up now for the event.
And if Fujifilm does it like last time, also this one could be a nice event to finally unveil to the world new gear, such as the rumored X-E3, XF80 Macro, the GF 45mm and maybe even more.
And don't worry, if you can't go to the event, FujiRumors will be the one place where to be, to get virtually as close to the event as possible… your window to Fujikina 2017!
So make sure to stay tuned on fujirumors via Facebook, RSS-feed, Twitter and allow push notifications (click the bell on the bottom right of your browser), to get all the information you need in real time here, non-stop and super fast 24×7 ;)
Follow also the
and don't forget our
Click READ MORE to read the announcement of the event:
September 7 th, 2017 (Thur) 18: 00 ~ 22: 00
The X series, GFX fan meeting event "FUJIKINA 2017" which was held in Kyoto in January 2017 and ended in popularity appeared in Tokyo as a one-day special event. The venue for this event is "Tsunamachi Mitsui Club". A western garden and a Japanese garden are arranged on the vast grounds of the high ground of Tokyo Mita, weave the city oasis where you can enjoy the seasonal nature far from the bustle of the surroundings. Within the main building which is also known as a masterpiece to leave a name in Western architectural history, photograph exhibitions taken with the X series, GFX, touch & tried to experience the latest models, talk show by prominent photographers who love the X series, work In addition to shops and free quick maintenance service (reservation system), we are pleased to enjoy delight to everyone who loves the X series, GFX, implementing free rental service of X series and GFX.
In addition, we will present a memorable item as a bonus when you come to the event after being declared visiting this event.
Why do not you spend the weekend nights with the X Series, GFX lovers. We are waiting for your visit from the bottom of my heart.
via fujifilm-x (translation)