Best Fujinon Lenses in Late 2017 :: Top Three Fuji X mount Primes :: Best Portrait Lenses for Fujifilm Cameras – XF Lens Roundup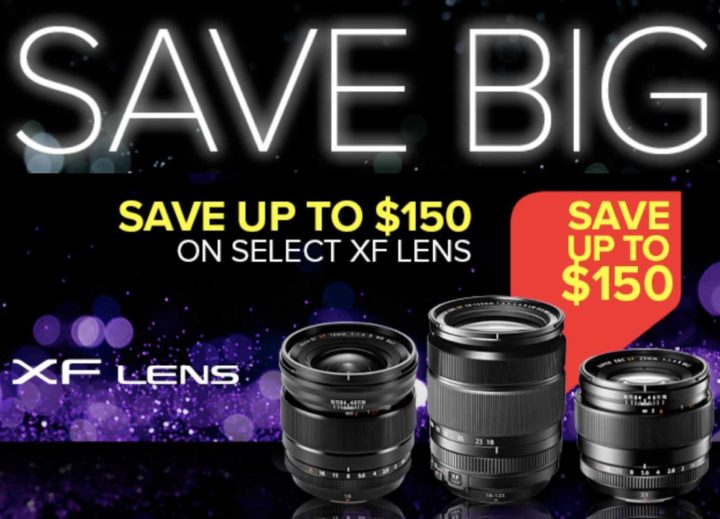 Here is a roundup dedicated to Fujinon X-mount lenses.
Most of the lenses you will read about down below, are right now discounted all over the world. Check out all the Fujifilm X and GFX deals here.
Cover Stories – Best Fujinon Lenses & More

The best Fujifilm lenses to start with in late 2017 at olafphotoblog
My Top Three Prime Lenses For The Fujifilm X-Series at anthonythurston (and one is not a Fujinon lens)
The Best Portrait Lenses for the Fuji X Series (X-T2, X-T20, X-Pro2, X-E3, etc.) at mirrorlesscomparison
Wide Speed Converter
Sebastian wrote me:
"I've been thinking about something that Fujifilm could build for all of us and with their innovative spirit, high quality optics and manufacture process, this would be a top selling product, in my humble, non-engineer opinion. It is a Wide Speed Converter manufactured by Fujifilm, with the Weather Resistant feature that offer:"
Read also Fujifilm Wide Speed Converter – A Fantasy?
One stop of additional light
Full Frame equivalent field-of-view
Weather Sealing
Most important, autofocus.

Loading ...
Fujinon (and X-mount) Lenses
XF Lens Deals
XF18mm (save $50): BHphoto, AmazonUS, FocusCamera, Adorama
XF27mm (save $50): BHphoto, AmazonUS, FocusCamera, Adorama
XF60mm (save $50): BHphoto, AmazonUS, FocusCamera, Adorama
XF35mmF1.4 (save $50): BHphoto, AmazonUS, FocusCamera, Adorama
XF14mm (save $100): BHphoto, AmazonUS, FocusCamera, Adorama
XF 16mm (save $100): BHphoto, AmazonUS, Adorama
XF23mmF1.4 (save $100): BHphoto, AmazonUS, FocusCamera, Adorama
XF56mm (save $100): BHphoto, AmazonUS, FocusCamera, Adorama
XF90mm (save $100): BHphoto, AmazonUS, FocusCamera, Adorama
XF10-24mm (save $100): BHphoto, AmazonUS, FocusCamera, Adorama
XF55-200mm (save $100): BHphoto, AmazonUS, FocusCamera, Adorama
XF18-135mm (save $100): BHphoto, AmazonUS, FocusCamera, Adorama
XF56mmAPD (save $150): BHphoto, AmazonUS, FocusCamera, Adorama
XF16-55mm (save $150): BHphoto, AmazonUS, FocusCamera, Adorama
XF50-140mm (save $150): BHphoto, AmazonUS, FocusCamera, Adorama
XF100-400mm (save $150): BHphoto, AmazonUS, Adorama