Behind The X-Gear: Meet Tom H, the X-shooter with the Coolest Office in the World :-)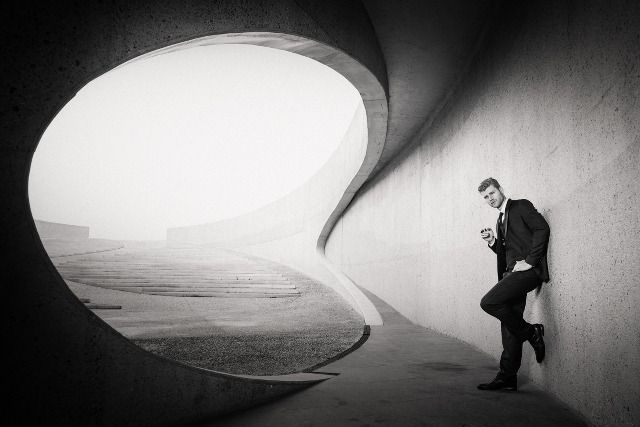 Hi X-folks
In today's "Behind the X-gear" episode, we are going to talk to Fuji X Forum member Tom H, the X-shooter with the probably Coolest Office in the World… an office located at 35,000 feet from earth. Tom is a pilot, and in this thread you can see some of his stunning images taken from his priviledged location: the cockpit!
So, if you want to ask him something, for example if it really makes sense to turn off any electronic device (including our X-camera) during take-off or landing, just go ahead ;).
If you also want to have the opportunity to be interviewed & featured on FujiRumors, all you have to do is to join our Fuji X Forum Community, share your pics & thoughts there, and you might be the next one :) .
Previous Episodes: Milandro / Trenton / Mehrdad /
X-Shooter TOM H

Tell us something about you
Ok, since you are a pilot, I just have to ask it to you: after watching the following video, would you ever gate check your Fuji gear ;)
I always keep anything fragile in my flight case, so it's never in the cargo hold. They should not treat your luggage this way, but sadly, sometimes they do… So never, ever, put anything fragile or valuable in your checked in luggage! Accidents can and will happen eventually.
That said, one of the reasons why I like the Fuji gear is that it doesn't take up much space. I tend to travel with just the X100T and/or the X-T1 and one lens. Both fit in my flightcase easily, so I can always keep them close. Also, they fit in most safes in hotel rooms, which tend to be small. Fitting a full DSLR kit, lenses and other valuables into a flightcase or safe is usually impossible.
Professional Photographer or Amateur or something in between?
Definitely amateur. I enjoy photography very much, but my day job suits me just fine, so no intention of going professional. Maybe I will start a small side business someday to sell some prints or do some paid work, but it has to stay fun. It's a great way to unwind and challenge myself.
What is your kind of photography? (Motives, Approach …)
I don't see myself as one specific kind of photographer. I mostly enjoy portraits, travel and street photography the most, so usually that is what you'll find me shooting. But I will do something completely different if the mood hits me. I would like to shoot more landscapes, but golden hours tend to be early or late, and I already spend enough days getting up early or working late when on the job.
Where can we find more about you on the web (website, Flickr, Facebook, portfolio)
Most of my content and blog is over at www.tomhenderix.com. Or you can follow me on Instagram as @tomhenderix. I will sometimes post on the Fuji X Forum too, if I have time. Feel free to comment on the blog, or send me a message through the website or Instagram.
What's your favorite image taken with a Fuji?
That's a difficult one. If I have to pick just one, it's one of the first images I made with a Fuji, just days after I received the X100T. It's a shot of an apocalyptic sunrise with gorgeous colours reflecting of a cloud layer above us. When I saw the files on my pc and saw the colours, sharpness and lack of noise, I was sold on the Fuji system. I used to only take a camera to work on special occasions, but since that shot, I never leave home without one.
Your Move to Fuji
What's the main reason for you to own a Fuji?
Beautiful colours, excellent sharpness and nice or gorgeous bokeh on most lenses. And all those things in a small camera body that looks and feels like an actual camera, not a Playstation.
On paper, the Fuji is not beating anything else on the market today, but the whole package just comes together so nicely when using it, that the specs don't really matter anymore.
I just want to go out and use it all the time, and that's all that's important in the end.

Is there something you miss from your previous system?
I used a Canon 500D and Canon lenses for years until I switched to a lighter setup last year. I was on the fence between an X-T1 or an Olympus OM-D E-M1. Finally, I went for the OM-D over the Fuji, based mostly on specs and reviews and the fact that it came with a nice weather sealed 12-40mm zoom, something that was lacking from the Fuji system back then.
Eight months later, I was given an X100T. Only days after receiving the X100T, I stopped using the OM-D altogether. I sold it a few weeks ago, as I hadn't used it since… It's by all means a brilliant camera, but it never felt special like the Fuji's do. Since switching to Fuji, I also no longer feel the need to use zooms. The primes are just fine for my needs.
There aren't many things I miss, but some things would be nice to have.
IBIS. Once you've seen the way Olympus IBIS works, it's hard not to want it. Though to be honest, I don't really need it that often. It's just nice to have that as an option.
Zebras. The Olympus had a blinking highlight warning in liveview and the EVF, so it was real easy to judge overexposure.This is the feature I miss the most since moving to Fuji.
Build quality. The Olympus E-M1 is built like a tank. The Fuji's are quite well built, it's just that the Olympus felt even more solid. Especially the battery door on the X100T and the card slot on the X-T1 don't feel as solid as I would like them to be.
Autofocus speed and accuracy. I rarely miss a shot, but still I feel improvements are needed. That's highest on my wishlist for any new sensor in the Fuji line up.
What's your favorite lens?
The 56 1.2 APD. The way it renders is how I wish all lenses rendered. My old favourite was the Canon 135 f2 L, but the Fujinon colours and bokeh are even better, and it's sharper to boot. It rarely leaves my X-T1.
What's your favorite camera bag?
I only have two bags, a Lowepro Runner AW 300 backpack, and a ThinkTank Retrospective 5 messenger bag. The backpack I use when I need to take lots of gear. For anything else, I prefer to use the messenger bag.
I like the Retrospective because it doesn't look like a camera bag. It holds 2 small bodies (Fuji or film) and one or two lenses. I removed the inserts and padding, so it folds flat into my suitcase. That way, I always have a decent camera bag with me when I'm on layover abroad.
While flying, the cameras are in my flightcase, for which I use a ThinkTank Urban Disguise 60. The big centre compartment allows me to carry a Bose Aviation X headset in it, and still have room for up to two small cameras.
What's in your bag?
Usually just the X100T or the X-T1 and one or two primes. On occasion, I'll take a film body instead of a digital one, so in that case a Hasselblad Xpan or a Nikon FM2. Which ones I take depends mostly on the destination or the mood of the day.
As far as accessories go, I carry as little as possible. I try not to take anything that will not be used. So one or two spare batteries, one spare memory card, a lens pen, a tiny notebook, and a pen. Some extra film rolls when I take a film body. I use a Peak Design strap, which fits on all my bodies.
I travel a lot for work, so any unnecessary weight is a strain I don't need.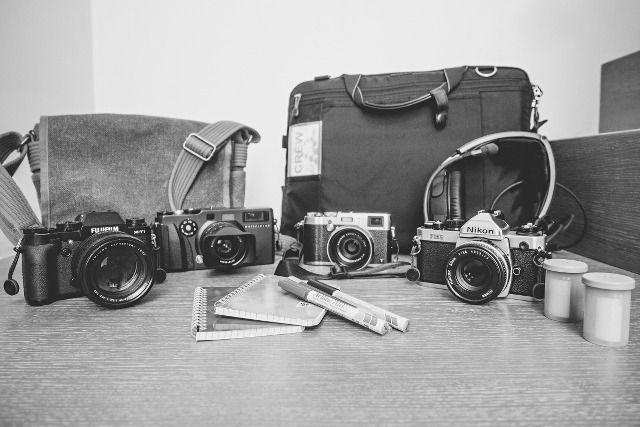 Your Advice to Fuji
Which lens, that is not yet in the roadmap, would you like Fuji to make?
I'd like to see a revamp of the 35mm f1.4 and the 18mm f2, with the same build quality as the 16mm f1.4. I use the 16mm, 23mm (X100T) and 56mm for 95% of my shots, so I don't quite need anything else for the time being.
Tell Fujifilm what's the main thing they should still improve in the X-series system via Firmware and/or Hardware
Firmware:
Customisable zebras! I still have trouble judging overexposure on skin sometimes, which I never had on the Olympus. Now I need to check overexposure after taking the shot. I'd like to see it before taking it.
User-friendlier menus, I'm not a fan of the current menu setup, even if I rarely need to use the menu.
Hardware:
Tougher and weather sealed build quality for new bodies and lenses. The new 16mm f1.4 is my benchmark from now on. Cockpits are very dusty environments, and even in the bag, the cameras will soak up dust like you wouldn't believe. So weather sealing is greatly appreciated.
Keep the retro styling, so please have bigger grips as optional accessories, don't make them standard (I thoroughly dislike mirrorless bodies with oversized grips). The current optional grips for the X-T1 are an excellent solution for people who need more grip.
A proper flash system and better flash controls. Preferably in cooperation with a company like Cactus or Phottix.
Autofocus, autofocus, autofocus. Looking forward to trying the new sensor design.
Decisive Questions
OVF, EVF or Display?
Definitely EVF, but lately I've been using the display more when shooting portraits. I don't even bother using the OVF anymore on the X100T, but it looks nice, so please leave it in.
Rangefinder style or DSLR shape?
I like the rangefinder styling more, but I'm left eye dominant, so I can't use a rangefinder as intented. For fun, I prefer rangefinders. For more serious work, I prefer the X-T1.
RAW or JPEG?
Almost always RAW, but I do use the built-in raw converter to make jpegs, which I then transfer to my phone using the WiFi function. I love that feature.
Curiosity & Customize you X
You most & you least used feature in Fujifilm cameras (like film simulations, build-in RAW converter, Extended DR(100-200-400), advanced filters, panorama, digital split image etc…)
Most used:
Physical Buttons! I hate going into menus.
Film simulations, mostly Classic Chrome for portraits and Velvia for landscapes.
Built-in raw converter and WiFi
Flippy screen
Peaking and magnify for manual focus

Least (or never) used:
Advanced filters, never use them
Panorama feature, also never used it
Extend DR, nice feature, but I don't use it.
Video. I use my phone for video.
Which functions did you place on the FN-buttons of your camera?
Function buttons on the X100T
Top FN: ISO
Trashcan: Macro
WiFi: WiFi
Four way pad: Autofocus point
Function buttons on the X-T1
Front: Preview EXP/WB
WiFi: WiFi
Four way pad: Autofocus point
What's Your favorite film simulation
Velvia for shots from the sky and Classic Chrome for portraits. For my other work, I have some personal presets to keep my files consistent.
Your favorite photography quote.
"The best camera is the one you have with you."
Unless you bring a camera, you won't be taking any pictures. I spent years travelling without bringing a camera and I'm still kicking myself for missing so many great opportunities… Go out there, experience and enjoy the world and the great shots will surely follow.