AWARDED: GS X-T1, X100T & X30 win RedDot Design Award + WANTED: Fuji X-T1 Most Wanted Camera at dpreview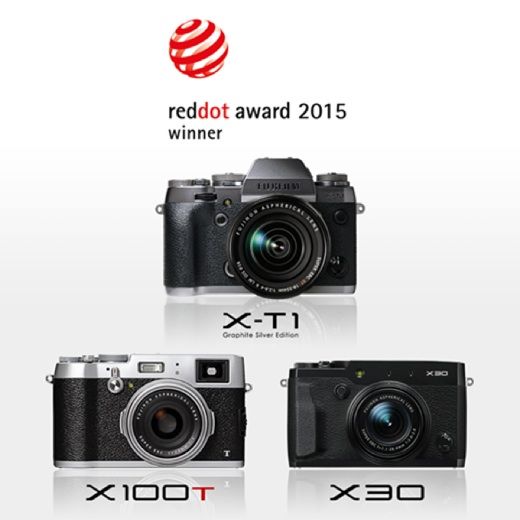 RED DOT AWARD
The Red Dot design award is one of the world's three leading design awards (along with iF design award and IDEA Design Award). This year, companies from 56 countries submitted almost 5,000 products to the Red Dot Jury. 81 of them won the prestigious "Red Dot: Best Of The Best" award, while 122 products got an "Honourable Mention".
This year, the Red Dot Jury awarded the Graphite Silver X-T1, the X100T and the X30. The official announcement can be read at the Japanese Fuji site here.
Of the three Red Dot Design winners, which is the one you prefer?

Loading ...
WANTED: FUJI X-T1
As you might know, dpreview forum members can fill in a wish list of the gear they would like to own. At the top of the Most Wanted ILC Camera ranking we find the Fujifilm X-T1.
Half of the ranking is occupied by Mirrorless Cameras (Olympus E-M1 & the Sony A7 series). Also the Medium Format Pentax 645Z makes it into the wish list.
Oh… and Happy Easter :)
GET YOUR FUJI X-SHIRT
here in USA and here in Europe & CO.
Learn more about the 100% Fair Trade Charity X-shirts here