AstrHori 75mm f/4 for Fujifilm GFX Announced and More to Come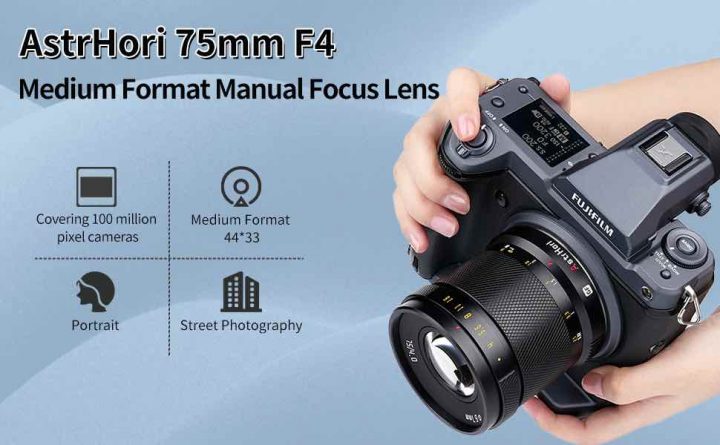 The AstrHori 75mm f/4 for Fujifilm GFX has now been officially announced and is available at AmazonUS here.
Interesting to note that despite being an f/4 lens, the unmarked point on the aperture actually indicates an f/2.8 maximum aperture. I don't know the reason why it's not marked f/2.8.
You can read more in the specs below (from the dedicated product page).
Excellent Optical Structure: The lens structure is 11 elements in 8 groups, which can satisfy the 100 million pixel body, and can cover 33*44 sensors, with excellent center image quality.
Unique Aperture Design: The aperture range is F4-16, and there is an unmarked reserved yellow point F2.8 large aperture,which can be adjusted by yourself to create more shooting possibilities. It not only has high optical quality and good depth of field control, but also has a certain blurring ability, which can better highlight the subject.
Excellent in-focus High Resolution Performance: This lens with 9 aperture blades and good build quality,and its minimum focusing distance is 0.82m,which provides sharp images at 0.82m and infinity with a natural center-to-edge transition.And this lens has an optical and two high-refractive glass quality,and ED lenses suppress chromatic dispersion for a high level of image clarity across the entire frame.
Exquisite Workmanship and Compact: It has a special appearance design,the details such as paint filling process, yellow paint characters, focus ring hob pattern, etc. make the lens look exquisite, the overall coordination with the Fuji GFX body and the focusing process also more comfortable.
High Quality Manual Lens: Its size is about Φ75mm*L76mm, the filter size is 67mm, and the weight is about 634.5g. It is very suitable for portrait street shooting, and compatible with FUJIFILM GFX50SII, GFX100, GFX100 IR ver,GFX50S, GFX50R, GFX100S,etc. Note:Due to the special design, the lens hood must be installed before the filter is installed, and an additional lens hood is shipped with each lens (Not in the same package as the lens & No additional order is required).
A first review is out:
Also, more lenses are teased to come, as you can see below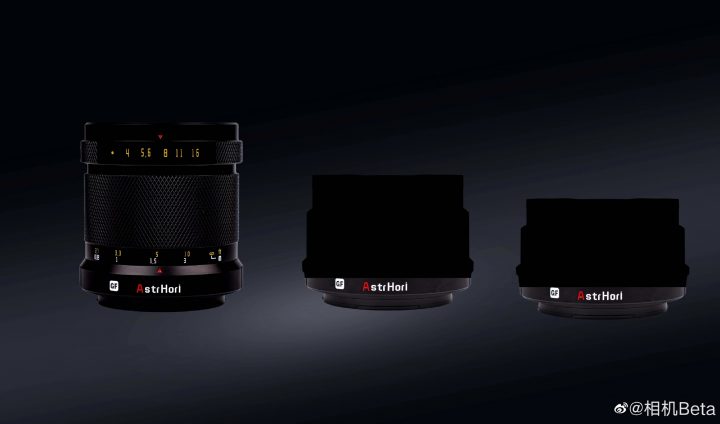 via asobinet via camerabeta
Product and Sample Images