A special wood case for the X PRO 1 spotted! Fujifilm Pro membership coming!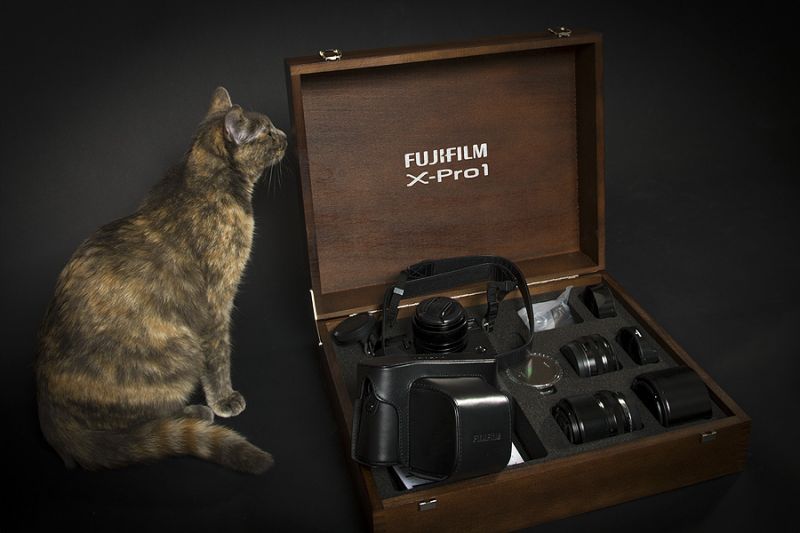 The french blog Photo Fusina (Click here) received that special X PRO 1 package from Fuji (cat not included says the author). The wood case included:
– The three lenses (18mm/f2, and a 35mm/f1.4 60mm/f2.4 with their respective Lens Hoods.
– Leather case with X PRO 1 camera included
– An UV filter,
– The grip,
– Lens cleaning set
– Various small accessories such as case for the UV Filter, CD, battery, …
– Fujifilm SD card 64GB
The author says that Fuji told him that he is now part of the "Fujifilm Pro membership". This is a new initiative from Fuji and they will soon launch a new website for the "PRO members". What the author doesn't know is if that special box will be go for sale for anyone or just for PRO members. As you know Fuji launched a special all Black X100 limited edition so there is a chance they will do something similar with the X PRO 1 too! Let's cross your fingers!
The X 100 special kit is available at BHphoto (Click here).