55-200 in stock at Adorama and Pictureline + 27mm available at AmazonITA (via third party)
1) The XF 55-200 is finally in stock at Adorama here.
2) It's also in stock at "the underdog" pictureline. I've received feedback from FR-readers telling me of a great service, or, as FR-reader Roger said: "I have done business with picture line in Salt Lake City and they are excellent." You can purchase it here at pictureline.
found via dealsrunner.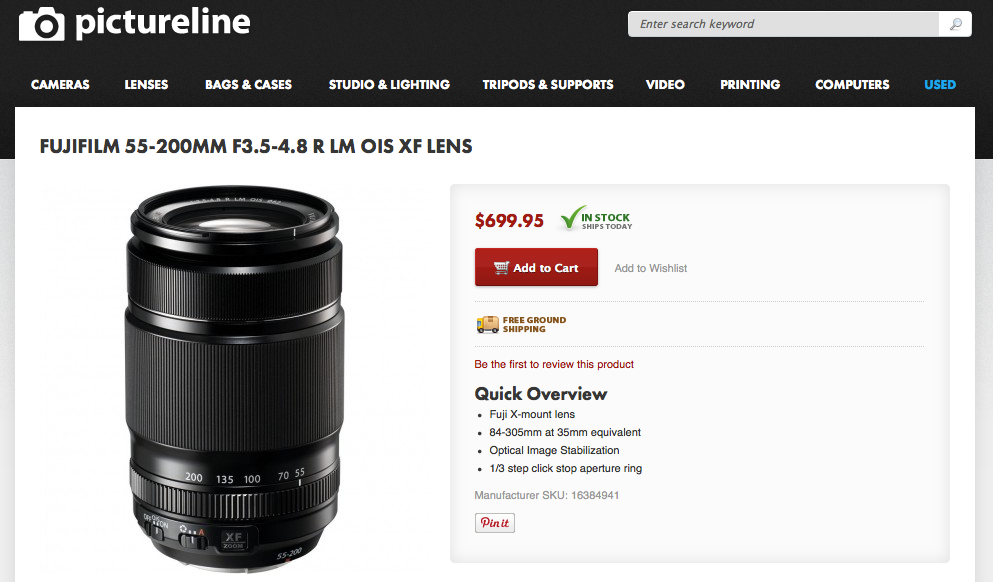 3) The XF27mm is already available for for €445 (instead of €450 at AmazonITA, but you have to pay €14 for shipping) at AmazonITA via third party reseller here! There are only two available at the moment.
X-M1 (body only or with 16-50mm) – USA: AmazonUS / BHphoto / Adorama / DigitalRev / Pictureline EUROPE: DigitalRev / WexUK / PCHstore / AmazonITA / AmazonDE
XF 27mm – USA: AmazonUS / BHphoto / Adorama / DigitalRev / Pictureline EUROPE: DigitalRev / WexUK / PCHstore / AmazonITA XC 16-50: WexUK / PCHstore