3D Print Your Fujifilm Battery and SD-Card Boxes & More – UPDATE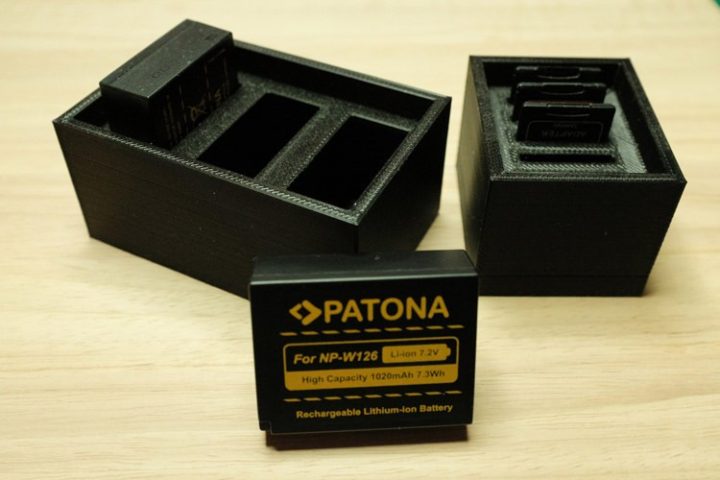 Miguel Ángel López made some 3D printed boxes for Fujifilm NP-W126/S and NP-95 batteries as well as for SD-cards.
If you own a 3D printer, down below you can find the free STL files.
Thanks a lot to Miguel Ángel López from the Spanish site Fujistas.
Also, check out the SD card holder insert for film canisters made by FR-reader exkeks.
And if you need a lens hood for the 23mm, check out the 3D pritner XF-LH23.
FR-reader Stefan linked to a very nice Battery Cover made by Carsten. You can check it out here. He writes: "I am also able to see which batteries are empty and which are full (e.g. the middle one is empty where you can see the metal contact.) Just put the battery upside down when its empty"