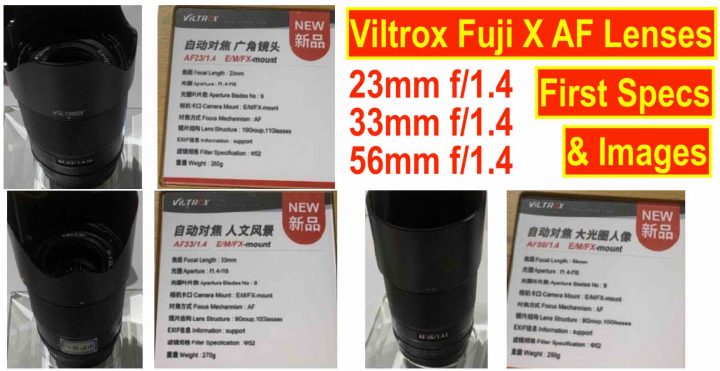 FujiRumors already told you a few months ago here, that Viltrox will release three more Fujifilm X mount autofocus lenses, in addition to the best selling third party lens amongst FR-readers, the Viltrox 85mm f/1.8 AF.
Viltrox 23mm f/1.4
Viltrox 33mm f/1.4
Viltrox 56mm f/1.4
Now we have the first images of these lenses (see below), as well as the initial specs.
They should be released around November.
Viltrox 23mm f/1.4 specs