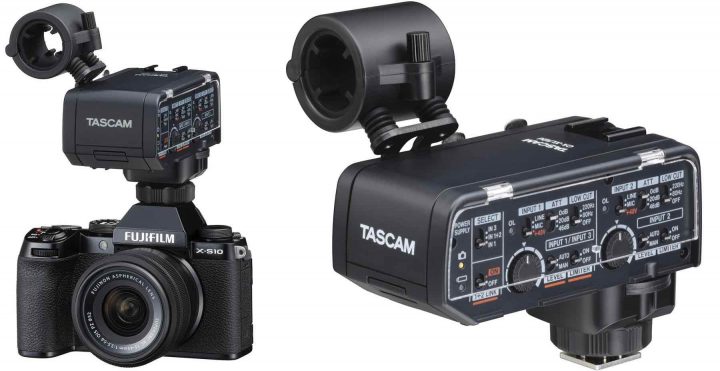 Back in August, TEAC announced the development of TASCAM XLR Audio Adapter for Fujifilm Mirrorless Cameras, the Tascam CA-XLR2d-F.
Note that a future firmware update coming in 2022 will make the X-T4, X-S10 and GFX100S compatible with the Tascam CA-XLR2d-F.
Now, in the original press release the expected shipping date was "end of 2021". Now Tascam confirmed that they will release it at the end of the month.
Now the full specs and the price have been shared and you can find them down below.
As for the price, some stores already list it on their website. For example German Videodata lists it for pre-order for €490 without VAT. In Japan the price will be of 65,780 Yen (converted to $579)