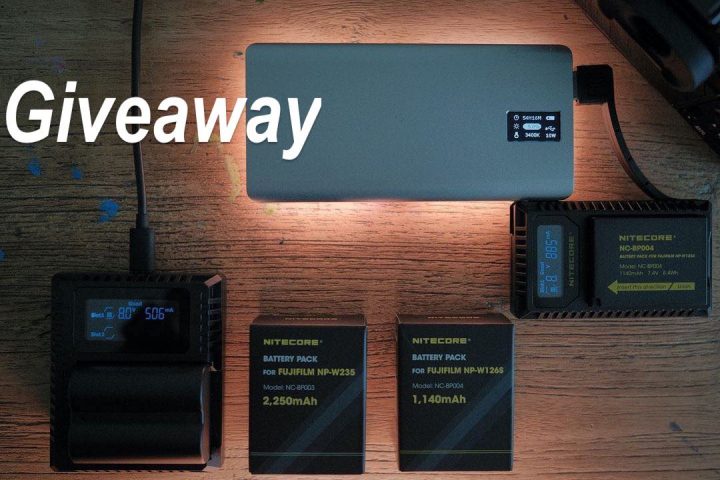 UPDATE: Down below are the winners. Congratulation! You will be contacted shortly by Nitecore. Please also check you spam folder in the next few days.
Jessika W. email results invalid. We have selected a new winner, Samuel. You'll be contacted shortly

Dalton D.
Ben B.
Nitecore contacted me and asked me if the FujiRumors community likes to win stuff for free, and I thought why not?
So here is a giveaway for you, where you can win:
We will select three winners.
IMPORTANT: The Winners will be announced in this very same article. Once selected, I will update this article. The winners will also be contacted via email by Nitecore.
Every winner will get the Nitecore SC10 and then either the NP-W126S battery and charger or the NP-W235 battery and charger (depending on which Fujifilm camera you have)
To join the giveaway, simply do this:

visit Nitecore on facebook
visit FujiRumors on facebook
follow Nitecore in Twitter
follot FujiRumors on Twitter
Tweet about the Giveaway (you can do this option once a day)
You can use the giveaway box below or go to giveaway page here.
image via fujifanboys
a Rafflecopter giveaway