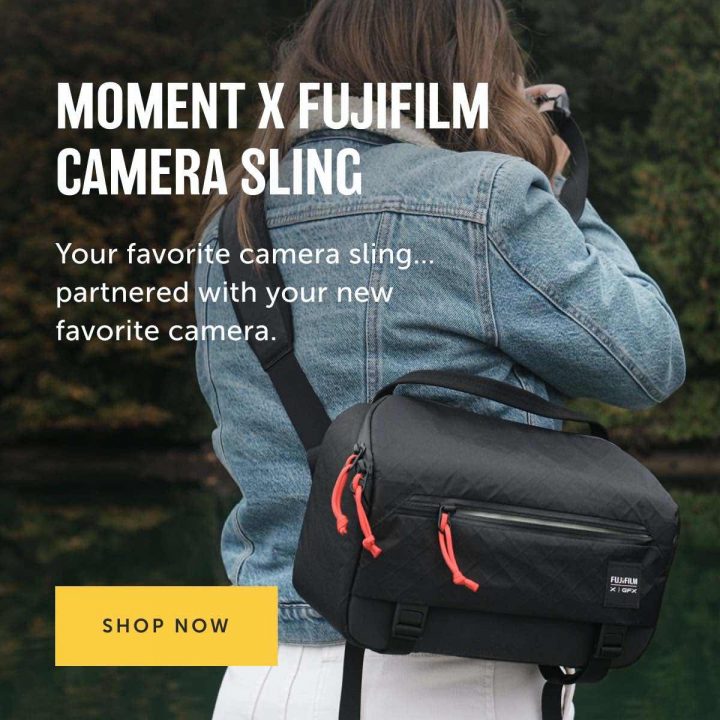 Moment x Fujifilm Rugged Camera Sling 6L
Moment x Fujifilm Rugged Camera Sling 10L
Introducing the Moment X Fujifilm rugged camera sling.
Bomber materials and durable padding protects your gear on the outside. Lots of pockets and customizable dividers keep you organized on the inside. The Stability Strap keeps your sling tight when moving, shooting, and even hiking. While its rectangular shape maximizes the gear you can fit. Multi direction for right and left handed shooters, this is the camera sling you trust to stay tough and comfortable no matter the conditions.
Features and Compatibility