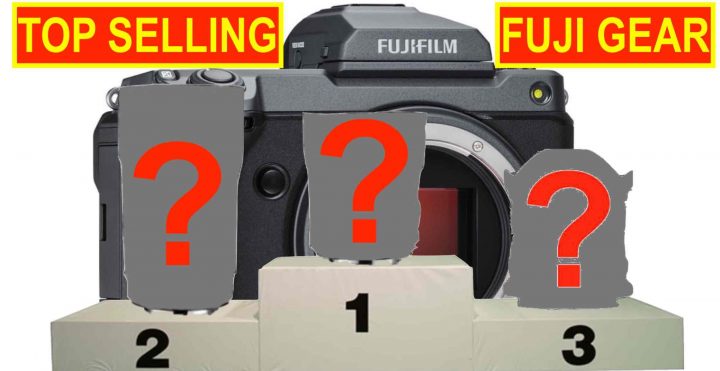 Fujifilm Top Sellers
These are the top selling cameras and lenses for June 2019 here on FujiRumors, and there is a quite a surprise!
Of course, the rankings below are representative only for the FujiRumors community and not for overall sales.
Most of the items listed below are discounted until July 6. Check out all Fujifilm deals here.
4th of July deals
Top Cameras
Only by a hair, but it was enough: the Fujifilm GFX100 sold better (pre-orders included) than the Fujifilm X-T3.
We wrote here, that the request for the GFX100 is higher than Fujifilm expected, and some say even triples Fujifilm's forecast. Keep in mind that the GFX100 is brand new, whereas the X-T3 is on the market since 10 months already.
The Fujifilm X100F will not get a successor in 2019, hence it continues to fall into the hands of more and more photographers.
Out of the list are cameras like the Fujifilm X-T30 and Fujifilm X-H1, as well as the Fujifilm X-Pro2, which will get successor, the Fujifilm X-Pro3, this year.
Top XF Lenses
The deals on these lenses are running out. You have time until July 6 to get them discounted. Check out all Fujifilm deals here.
Top X Mount Third Party Lenses
Native Fujinon lenses are still selling stronger, but these third party lenses are coming terribly close to them. There is a market amongst the Fuji X community for third party glass. And especially the Viltrox 85mm f/1.8 autofocus lens is stable at the top positions since its launch.
The Kamlan 50mm f/1.1 and  7Artisans 60mm f/2.8 Macro kicked out of the ranking the Samyang 12mm f/2 and the Meike Neewer 35mm f/1.2.
Top GF Lenses
Top Software
Capture One Pro 12 (save 50%)