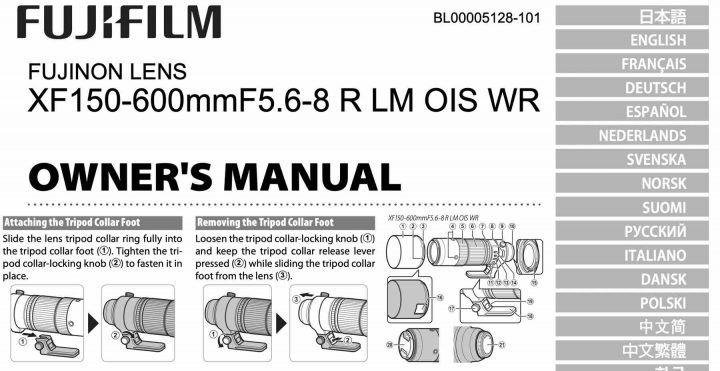 With the addition of the Fujinon XF150-600mm F5.6-8 we now have now a total of 4 lenses in the Fujinon X lineup that have a tripod collar foot:
Why do I mention the tripod collar foot?
Well, because if you look at the owners manual for the Fujinon XF150-600mmF5.6-8 that has just been published, you can see that it has one features that the other lenses mentioned here do not have.
If you have your lens mounted on a tripod, you can quickly remove it from the collar foot. So, in case you spot something you'd like to capture handheld but your gear is on the tripod, you don't need to unmount the whole thing. Just snap the lens off the foot, shoot handheld, and then quickly snap the lens on the foot again.
A nice little touch! You can see how it works at the video below (min. 8:45)
If you want, you can access and download the Owners Manual here.