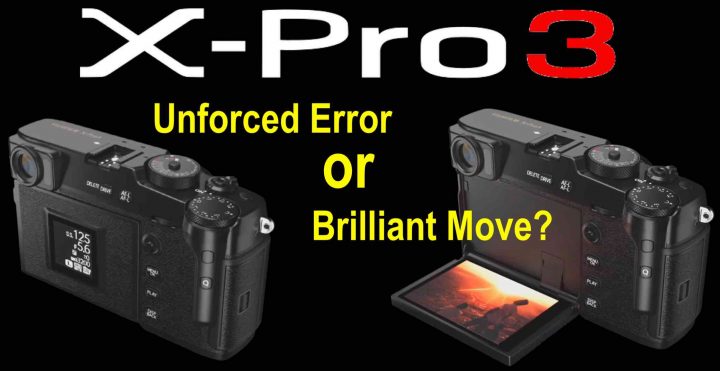 X-Pro3: Unforced Error or Great Intuition?
Oscar Wilde said that "there is only one thing in life worse than being talked about, and that is not being talked about".
Well, given the massive buzz over the last few weeks surrounding the Fujifilm X-Pro3, we can definitely say that Fujifilm avoided the worst: not being talked about!
And believe me, if the X-Pro3 would have just been an X-Pro2 with X-T3 specs, the reaction on the web would have been: "ok… nice… next!"
With Fujifilm's bold and polarizing hidden LCD screen, the Fujifilm X-Pro3 is now on everyone's lips (and Oscar Wilde thinks that's already good).
Alone here on FujiRumors we got thousands (!!!) of comments in just a few days, all discussing the new LCD screen!
But the buzz surrounding the X-Pro3 is big everywhere, not only here on FujiRumors.
And we talked about the tilt screen here:
read here – Look at This: The Fujifilm X-Pro3 Hidden Screen Gets Our Love Again :)
read here – Fujifilm X-Pro3: You Don't Get it! Running After Sony Specs is Wrong. Better Offer a Different Photographic Experience!
read here – Some LOVE the Fujifilm X-Pro3, and Here is Why!
But the discussions continues all over the web. Some love it, others call it a "lost opportunity" and an "unforced error".
You'll find the latest X-Pro3 opinion roundup below.
NEW – Fujifilm X-Pro3: BHphoto, AmazonUS, Adorama, FocusCamera
Follow FujiRumors: Facebook, Instagram, RSS-feed, Youtube, Flipboard and Twitter
X-Pro3 – Opinions Roundup