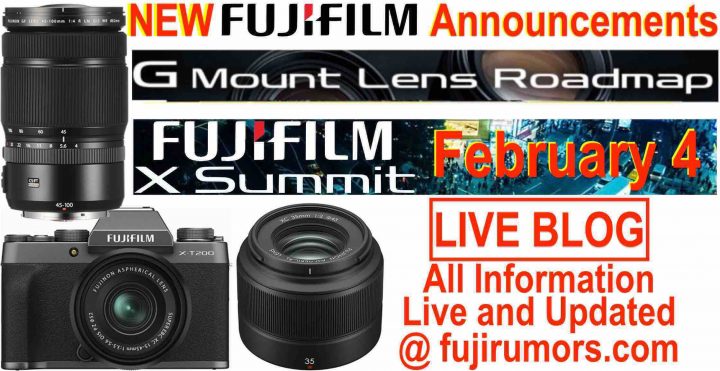 Fujifilm Launch Blog
(refresh for latest updates)
Pre-order Options
GF 45-100mm f/4
X-T200
XC 35mm f/2
Official Fujifilm Info

Join:
First Look Reviews and Samples

New Fujinon G Mount Roadmap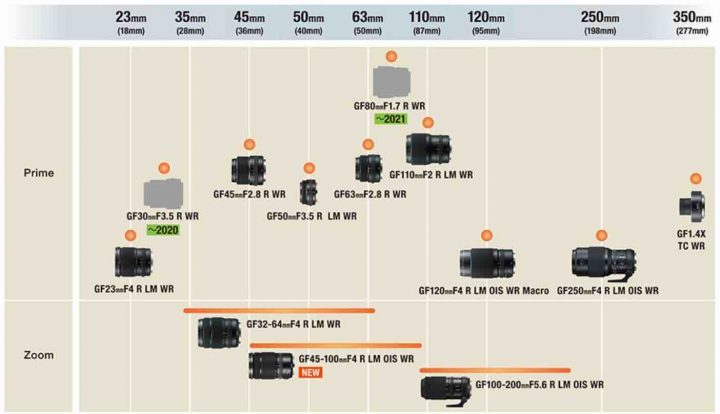 Fujifilm announced a new Fujinon G Mount roadmap with the following lenses
(1) Large-diameter standard lens "FUJINON Lens GF80mmF1.7 R WR"
The lens with the focal length of 80mm (equivalent to 63mm in the 35mm film format) and the maximum aperture of F1.7 is the brightest

***

interchangeable lens for mirrorless digital cameras equipped with a large format sensor. It enables portraiture shooting with beautiful and creamy bokeh even in low light conditions.
It boasts astonishing image quality comparable to the professionally-acclaimed large diameter mid-telephoto lens "FUJINON Lens GF110mmF2 R LM WR," but offers an even wide angle of view with a compact and lightweight body.
(2) Wide-angle prime lens "FUJINON Lens GF30mmF3.5 R WR"
The lens with the focal length of 30mm (equivalent to 24mm in the 35mm film format) is perfect for landscape photography. Offering ultra-high resolution capability despite its compact and lightweight body, the lens can bring out the full potential of the 102MP image sensor used in the GFX100.
Fujifilm X Summit February 4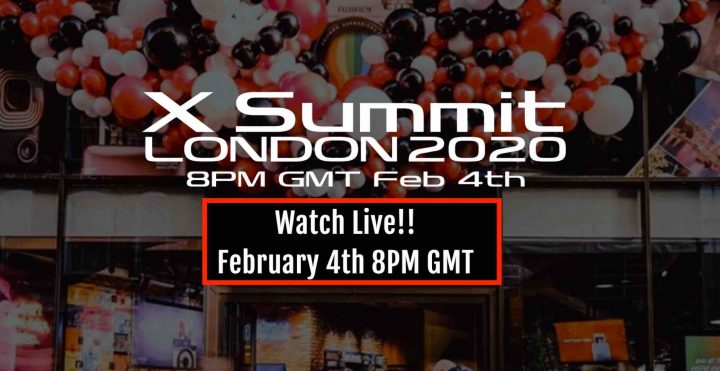 Fujifilm just announced the Fujifilm X Summit at the House of Photography in London for February 4th. Expect new product announcements, as it was for the first Fujifilm X summit and the second Fujifilm X Summit. You can read the announcement of the 3rd Fujifilm X Summit at this Fujifilm page.
Firmware
New firwmare for X-A7 coming soon – read here
Videos
X-T200 Features Tested

First Looks