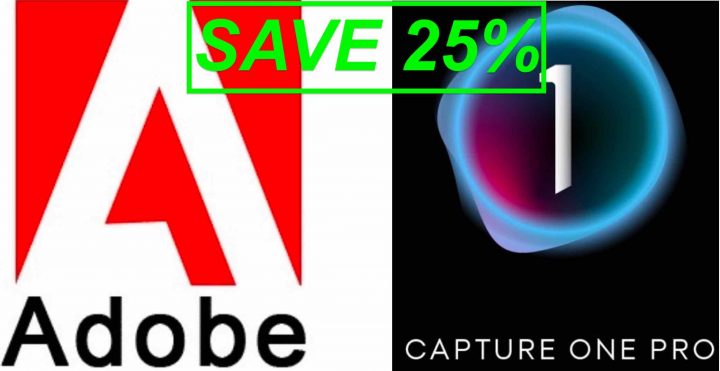 Starting from now until July 17 only, you can save 25% on the entire Adobe Creative Cloud apps.
Looks like Adobe's answer to a Capture One deal previously launched, that allows you to save 25% on all Capture One 20 versions by using coupon code "TAKE25OFF".
As you might know, I did switch from Lightroom to Capture One a while back.
I love Capture One's powerful advanced color editing tool, the X-Trans files rendering, the ability to work on layers, and also little things, such as Capture One automatically recognizes which film simulation I used and automatically applies it to my RAW files at import.
Sure, switching required a learning curve, but there is so much tailored content on youtube that helps you out with that, that it all happened much faster than I would have thought.
For example, check out the advanced color editing tool explained by Phase One (watch video below from 19:44… just click, starts at the right point). It's something I like to use to fine tune colors (if needed). Moreover, I find it very practical that I can click a color on my image, select and fine tune the color range, and then with 1 simple click create a new layer out of my selected color range, which then I can edit to taste.
With all that said, the best thing ever is simply owning a Fujifilm camera, as that is the best way to shorten your editing time ;).
For example, I recently shared on my IG an image of the picturesque town of Cortona, in Tuscany. I did set my X-T4 on Classic Negative, and later in post all I had to do was to import the file on Capture One, which automatically applied the correct film simulation on the RAW file. I just quickly recovered the highlights to bring back the clouds, and that was it.
Thanks Fujifilm for those wonderful colors and film simulations! I love all the time you save me over and over and over again ;).