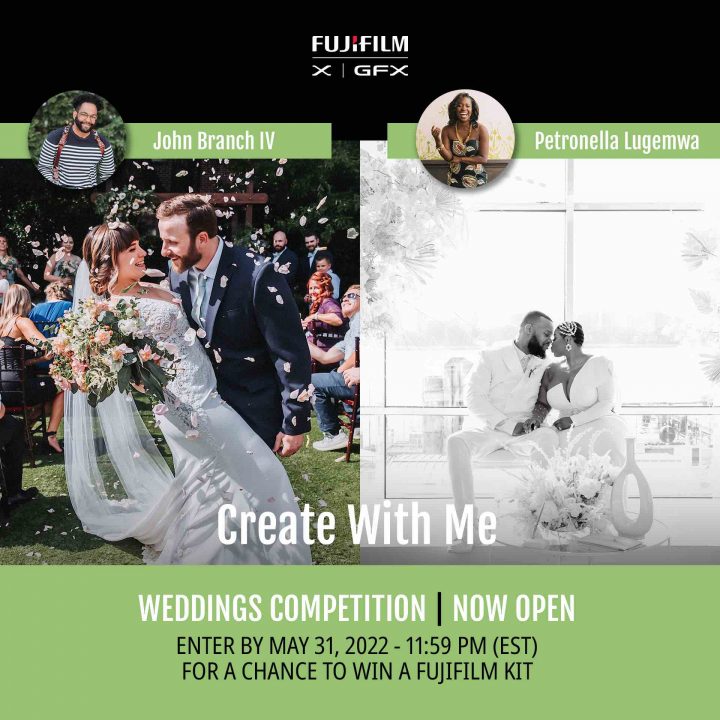 This month the Fujifilm X/GFX USA "Create With Me" competition will focus on wedding photography. You have a chance to learn something new and also an opportunity to win a Fujifilm X-T4 Kit!
Learn More at the dedicated Create With Me page.
How Create With Me works
A hand-picked selection of FUJIFILM Creators will be sharing insight and secrets behind their distinctive photographic styles, then inviting you to create and submit images inspired by their advice. Send an image and you could win some incredible prizes, but you can also simply use each round as a new challenge for your photography – and maximize this fantastic opportunity to learn from the best!
The competition is split into twelve monthly rounds, with two FUJIFILM Creators setting a challenge each round. There's something for everyone from portraits to landscapes, street to weddings. Sign up below to be informed when each round goes live.