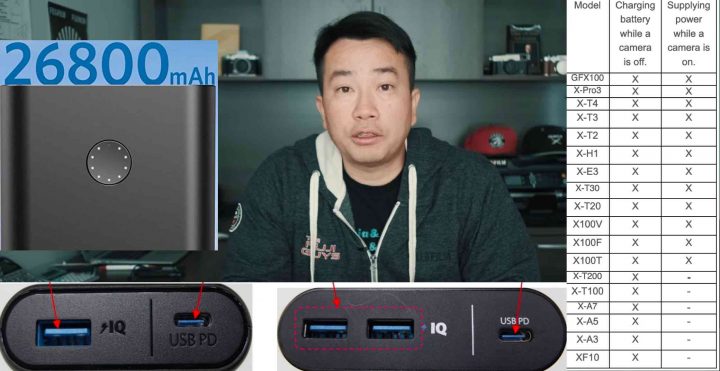 Fuji Guy Billy shows you the different battery pack options to power your Fujifilm cameras.
standard 5V power banks will charge your batteries slower and can't power your camera while you use it. But it's a cheap alternative to charge your batteries while your camera is turned off
what you should get, is a power deliver battery bank. It can output much higher than 5 volts. For example, the Anker PowerCore+ 26800 PD (which I own, too), can output up to 20V
with higher voltage, you can power your camera
if you want to power your camera, use the USB-C PD (power delivery) connection that is on the power bank
many of those power banks come with high power deliver wall charger
when you buy a power bank, make sure it states "PD" for "power delivery"
Fujifilm officially recommends the following PD power banks on their website.
Anker Accessories:
Official Fujifilm Power Bank Page