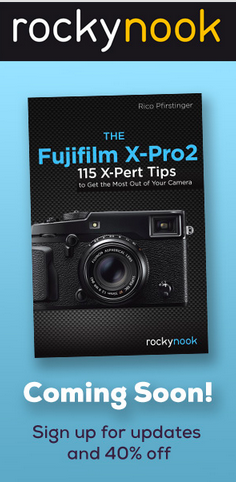 Fujifilm X-Pro2 ebook
The arrival of Rico's long awaited Fujifilm X-Pro2 ebook "115 X-Pert Tips to Get the Most Out of Your Camera" is imminent.
Get notified as soon as it is available by signing up at the RockyNook page here. You'll also get a 40% off coupon code, which you are free to use in case you decide to purchase the X-Pro2 book.