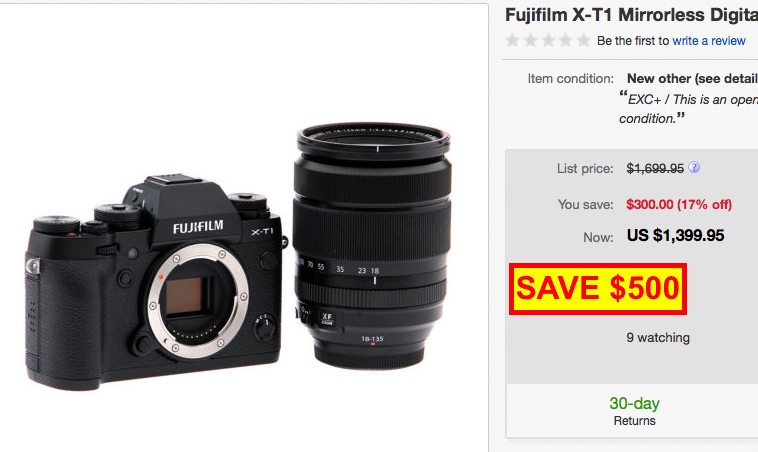 _ _ _
*** ALL USA X DEALS HERE *** ALL EU X DEALS HERE ***
Reminder: Price increase on X-Gear coming in September (EU)
_ _ _
Authorized Fujifilm and Top Rated Plus eBayUS seller Samy's has some great OpenBox deals on Fuji X Gear. 1 year warranty included.
These deals are better than the current official Fujifilm deals. Keep in mind, though, that the Open Box X-Pro2 deal does not include the free Domke Bag.
For some reason, Samy's discount information is not correct. For example, they say the X-T1 + 18-135 is $300 off, but it is actually $500 off (price $1,399) compared to the official Fuji US-X price drop (see BHphoto, where the same bundle is sold with a $300 discount for $1,599).
Here is the Full List: