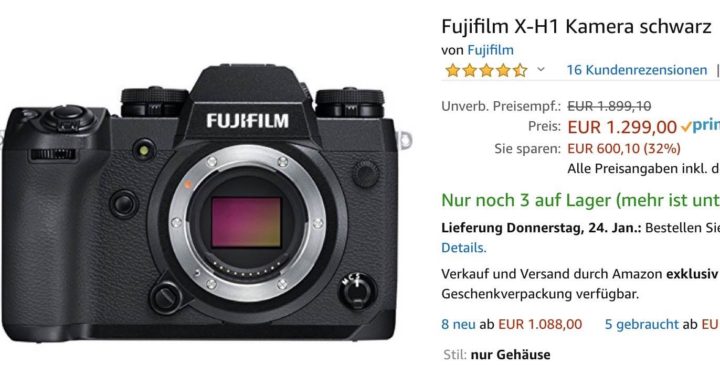 Fujifilm has started to drop prices on several Fujifilm cameras also in Europe.
Depending on the country you live, the new retail price has already been set or will be set within the the next few days.
We are talking of new retail price, not a time limited price drop.
The products, that will get a new price tag are the Fujifilm X-H1, Fujifilm X-T2, Fujifilm X-T20, Fujifilm X-E3 and Fujifilm X-T100, body only and kit combos.
Note that AmazonDE marks the cameras mentioned above as discounted, but this is acutally the new retail price.
Check out the new retail price also at calumetphoto.de.
I'd like to thank the anonymous source for this information.