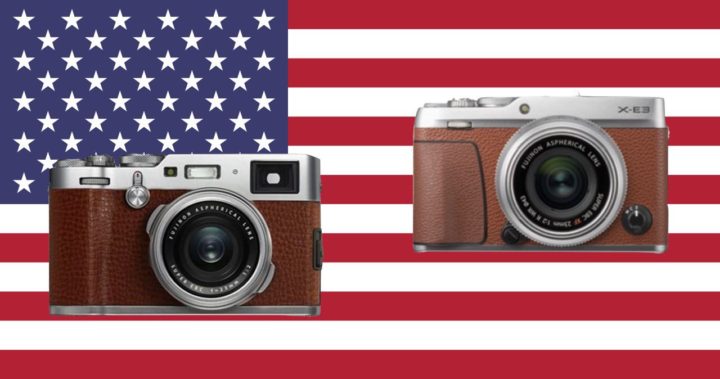 Fujifilm Camera Colors
Back in February, we told you that Fujifilm had plans to launch a brown X100F. And indeed, starting from May, the brown Fujifilm X100F started to appear at stores all over the world.
Then, in June, here on FR we also broke the news about the brown Fujifilm X-E3, which today is available in many markets.
Everybody was expecting these two color configurations to sell soon also in USA, especially since they are available in Canada already, but it seems we were wrong.
According to our sources, Fujifilm USA has currently no plans to sell the brown Fujifilm X100F and brown Fujifilm X-E3 in USA.
If those colors will turn out to be very popular, then Fujifilm USA might decide to introduce them to the US market, too. But at this point, Fujifilm USA is not interested.
Fujifilm X-E3: BHphoto, Adorama, AmazonUS, FocusCamera
Fujifilm X100F: BHphoto, Adorama, AmazonUS, Focuscamera, PCHstore
Fujifilm X-T100 Colors
Wow, I got some very excited emails this morning, telling me that also the Fujifilm X-T100 is now available in dark silver.
But guys, the dark silver X-T100 is available since May 24, 2018, the day the Fujifilm X-T100 was launched. :)
If you missed this and other X-T100 information, you better check back our X-T100 live blogging.
What you can find, though, is the brown X-T100 here, as spotted and shared with us by FR-reader imagei here. The brown X-T100 is only available in Asia, and it remains to see if it will be sold also in Europe and North America.
Overall Asia seems very color friendly, when it comes to offer Fuji cameras in different vests. We reported yesterday that there is a graphite X-A5 in Asia, and it is available in Europe too.
Fujifilm X-T100: BHphoto, AmazonUS, Adorama, FocusCamera
OUR GROUPS