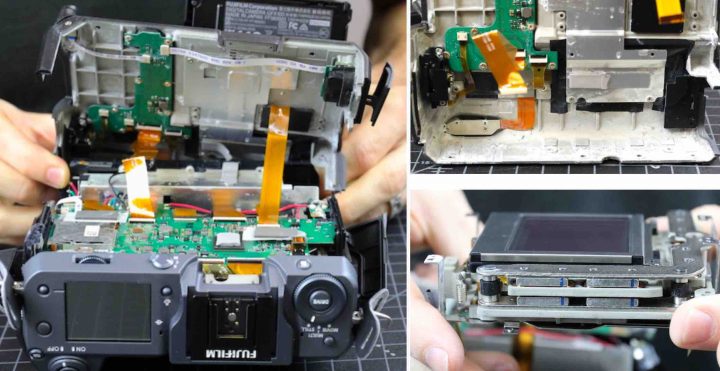 Fujifilm GFX100 Teardown
Lensrentals made a teardown of a water damaged Fujifilm GFX100 (it was used in an underwater housing for GFX100 and some water went in).
The main criticism:
The outside part of the camera could be better weather sealed. They write:
Did you notice all those weather resisting barriers and gaskets in the teardown? Yeah, me neither. I did notice some wide-open areas around the command dials you could shine a light through, and pour water in if water happened to be around.
That's interesting, as Fujifilm managers clearly said that one tricky point to weather seal are the areas around the dials, which is why Fujifilm said here they removed some dials on the Fujifilm GFX100, so it's better weather sealed. Looks like the dials, that remained, could need an additional sealing.
A $10,000 camera should be better weather sealed, period.
But other than that, the construction is top overall notch. Lensrentals writes:
A medium format camera has a big-ass shutter and shutter slap happens. Fuji has advertised a shock-absorbing shutter, but I hadn't realized they mounted the entire shutter assembly on springs, it's not mechanically attached to the body at all.

everything in here was as well supported and robust as you could ever hope. The IBIS unit looks like it could stabilize a small child, and certainly is strong enough to support this big sensor.
Make sure to read the full story and check out all images at lensrentals here.
The GFX Community
Follow FujiRumors: Facebook, Flipboard, Instagram, RSS-feed, Youtube and Twitter