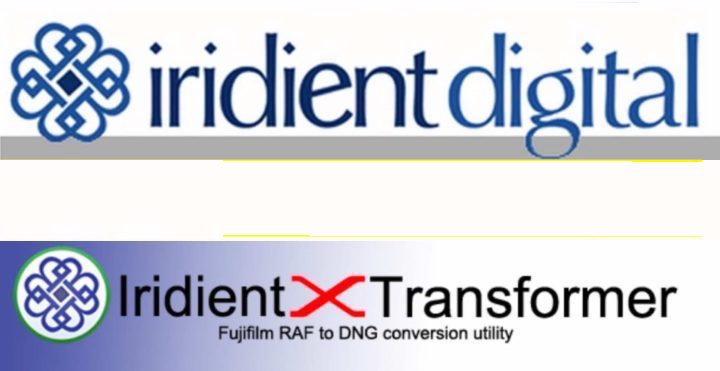 Iridient Developer 3.4 and X-Transformer 1.6.7 updates were released today.
These are primarily to add support for new RAW camera models from Canon, Nikon, Sony, Olympus, Panasonic and others (none lately for Fujifilm…), however they also include a number of changes for improved macOS 11 beta (Big Sur) compatibility particularly for Iridient Developer.
Iridient Developer also features additional GPU optimizations for macOS 10.13 or later systems with Metal compatible GPUs. Both programs also include a lot of behind the scenes work on Apple Silicon (ARM) compatibility, ARM optimizations and user interface updates for macOS 11 (Big Sur) although final macOS 11 GUI interface changes and Apple Silicon (ARM) native code updates still await the final release of macOS 11.0 (Big Sur) and Apple's final developer tools for Big Sur and their CPUs.
The Iridient X-Transformer 1.6.7 update can be downloaded here (macOS and Windows):
https://www.iridient.com/products/xtransformer_download.html
Iridient Developer 3.4 can be downloaded here (macOS only):
https://www.iridient.com/products/iridientdeveloper_download.html
Follow FujiRumors on Patreon, Facebook, Instagram, RSS-feed, Youtube, Flipboard and Twitter
Join Our Owners Groups
Join Our Facebook Pages