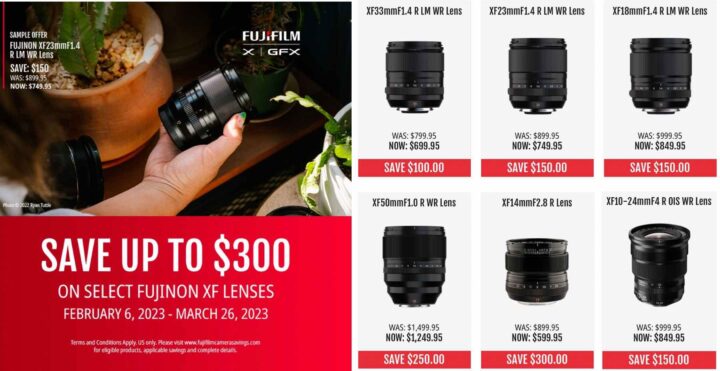 Ultimate Lightroom Masking Course (with 5 Free Tips)
Official Fujifilm X Photographer Piet Van den Eynde has launched his new "Ultimate Lightroom Masking" Online Course. All details (with early bird discount) can be found at this page here.
Piet has also shared 5 free video masking tips, which you can find in this article.
USA DEALS
This is the last day for the deals on the Fujifilm X-T4 and the XF56mmF1.2 R. The rest of the deals expires March 26.
Also in Europe there are lots of deals. I took advantage of them myself and bought this lens.
Official Fujifilm Deals
Price Drops
X Camera Deals
GFX Deals
Europe Deals
Down below are all the deals listed by country. I will include GER, UK and ITA, but it runs also in many other European countries.
At the bottom you'll also find the links to the pages where you can submit your cashback claim.
EU X DEALS
EU GFX DEALS
Claim Your Money Back
miXed Deals and Fujifilm Officially Recommended Accessories