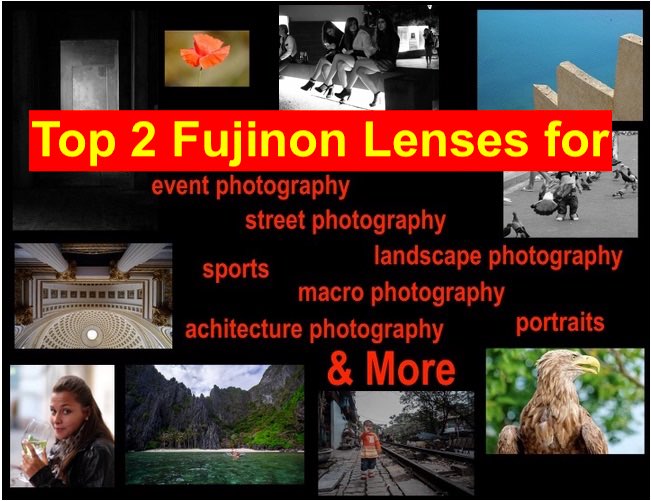 TOP FUJINON LENSES
Hi all…
Today I need your help :)
Why? Because one of the most asked questions I get via email is more or less like this:
"Hey Patrick, I am switching to Fujifilm. Which lenses do you recommend to start with?"
or
"Hey Patrick, next month I will travel to destination XY. Which lenses should I bring with me?"
I always have a hard time to answer these, because I tend to recommend lenses that I like and prefer for my way of shooting. And of course different lenses are good for different types of photography. And different people prefer different lenses.
So I had an idea.
I can escape the responsibility of making all alone lens recommendation in future, by launching a few polls here on FujiRumors, so that all of you guys can vote your own two favorite lenses.
So, if I get the question again via email in future, I will still be happy to give my humble advice, but I can also link to this post, so that people can have a larger feedback, than just my own.
How It Works