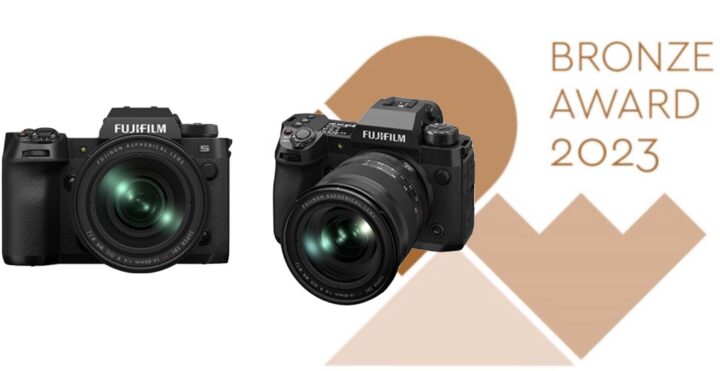 I am obliged by contract with Fujifilm to report about such meaningless news. So I'll do it. But you know what I think about it :D.
Press Release
Mirrorless digital camera "FUJIFILM X-H2S / FUJIFILM X-H2" wins Bronze Award in the internationally-prestigious design award, IDEA
– Eight other products were selected as finalists, including digital radiography and smartphone printer
The FUJIFILM X-H2S and FUJIFILM X-H2 are the double flagship models in the "X series" that offer outstanding image quality based on unique color reproduction technology and are compact and lightweight. The FUJIFILM X-H2S meets the needs of professional photographers with the series' best high-speed continuous shooting, autofocus, and movie performance. The FUJIFILM X-H2 can shoot photos and high-resolution 8K/30P video with the highest image quality in the series, meeting a wide range of needs.
Design awards received
Good Design Award 2022, iF Design Award 2023, Red Dot Design Award 2023
Fujifilm products in IDEA 2023 finalists
Fujifilm X-T5
Smartphone printer "INSTAX mini Link 2"
Smartphone printer "INSTAX SQUARE Link"