X30 rumor update: 6 functions buttons and view mode button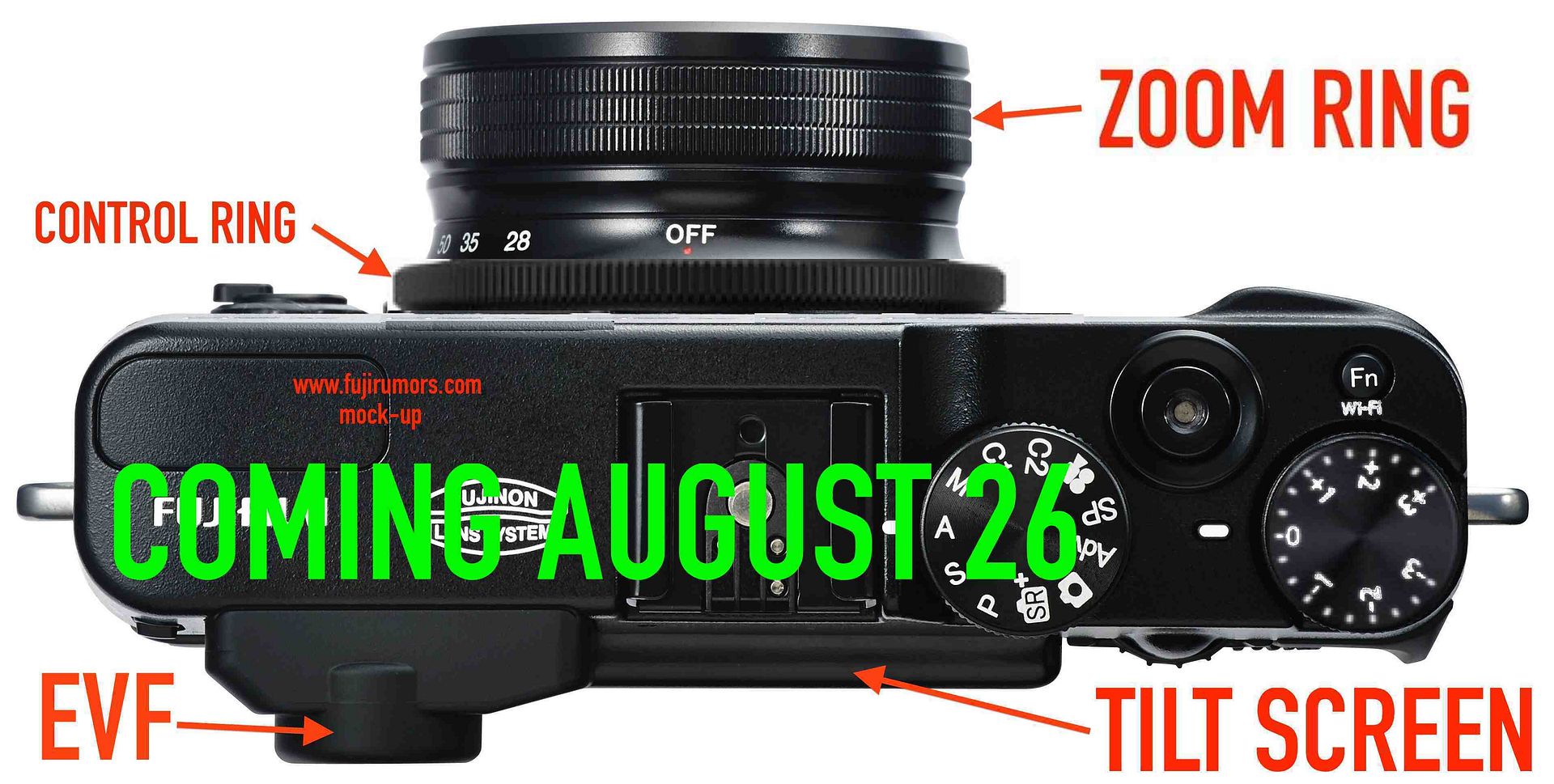 Here is one more little update on the X30 front:
A source, who was right in the past (SRP), said that the X30 will feature a view mode button (I'd love that on my X-E2!!!) and a have 6 function buttons.
I hear you asking for the price, and that is often one of the trickiest part of rumors. But let's say that the rumored specs list is correct, what is the maximum you would spend for it?

Loading ...
The rumored X30 specs list so far is: (TS= trusted source / NeS =New Source / AS = Anonymous Source / SRP = source who was right in the past, but not yet trusted / ORS = other rumor sites)
– Announcement 26th of August (AS)
– 2/3 sensor, 12 MP, X-TRANS 2 (TS + NeS + AS)
– EVF only (TS + NeS)
– EVF specs: 2,36mp, x0.62 magnification and 100% coverage (TS)
– Announcement: at photokina (ORS) – FR-sources just said "this summer" (AS)
– Battery: more than 400 shots with one battery and USB-charging (AS)
– Lens 28-112mm f/2-2.8 with dual ring (Zoom Ring + Control Ring) (SRP + AS)
– WiFi with remote control capability, +/-3 exposure compensation. (NeS)
– 3" Tilt Screen (AS)
– 6 functions buttons and view mode button (SRP)
– New Film Simulation "Classic Chrome" (AS)
– Quite a different design compared to X20 (AS)