The X-Trans RAW Conversion Debate is Over :: 5 Luminar Tips :: How I Sharpen my Fuji RAW Files :: LightRoom Vs. Capture One & More (X-Trans Zone)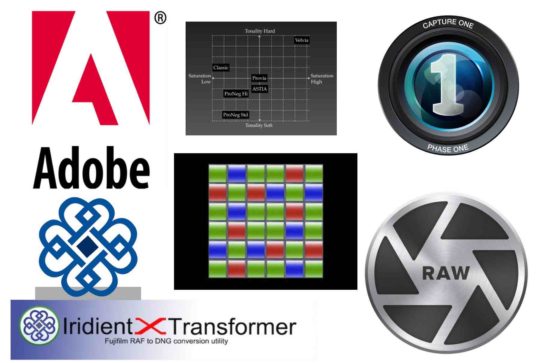 X-Trans RAW conversion
Let's end the week with a rumor (shared here) and with one very hot topic in the Fujifilm community: X-Trans RAW conversion.
Skylum
Luminar 2018 is having a great breakthrough in the RAW conversion world, and it deserves it, but no lens profiles is still an issue you have to consider. You can get Luminar with a $10 discount using code "FUJI".
Skylums' other software, Aurora HDR 2018, also got an update. Also in this case, $10 off with code "FUJI".
And here is a link you might be interested:
Capture One (vs. Lightroom)
Capture One has made great progress regarding X-Trans support in 2017. For example, they added Fujifilm compressed RAW support, OpenCL is now also supported by X-trans files and more (we reported about it here). Still no film simulation profiles, but there is a great homebrew at the fuji-x-forum.
Tethering is not supported, but if you own an X-T2, X-Pro2 or X-T1, an easy workaround is to use Fujifilm's free tethering software X Acquire. We also have shared a video tutorial on tethering with X Acquire and Capture One here,
What you definitely should check out, is the dedicated Fujifilm/Capture One webinar we shared here, in which, btw, a Capture One Manager opens the possibility to add film simulation profiles…. but I will believe it only when I see it.
Also in this case, we have a 10% discount on Capture One 11. Just use coupon code "AMBFR" to get the discount.
Another link you might be intersted in:
The X-Trans Debate is Over and How I Sharpen my Fuji RAW Files
Bayer and X-Trans are different. And every RAW converter is different. So all we have to do, is to adjust our workflow, and you will see, you can get great results also with Adobe. We have written about it here on FujiRumors, and there is more to find on the web. Here are some links:
X-RAW STUDIO
Hey guys, this one comes for free, so no complaints ;) . Some more feedback about this software below:
On1, Alien Skin Exposure & More