X-E2 Firmware 4.00 – New Manual Online :: Make the most out of your New Fuji X-E2 with Rico's X-T10 book (95% fit with X-E2)!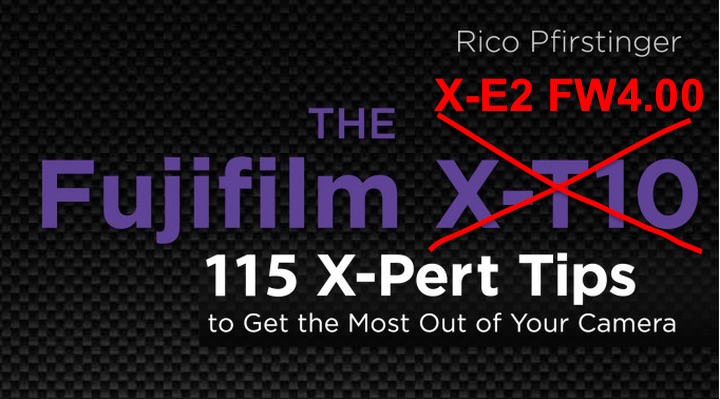 I got this news via my Spanish alter-ego Fujistas: Fujifilm Updated the X-T1 Manual & X-E2 FW4.00 manuals.
Some FR-readers asked Rico in the comments (and me via email), if there will ever be an X-E2 book updated to FW4.00 (like the X-T1 book updated for FW4.00). The answer is: No!
Why?
Because this book already exists: it's the X-T10 book :)
With the new Firmware, the X-T10 books fits 95% also for the X-E2 FW4.00. You can grab Rico's Fujifilm X-T10 book here (40% discount with code FUJIRUMORS16).
You can use the same code (FUJIRUMORS16) to get a 40% discount on all Fuji Manuals at RockNook.