What to Expect from Fujifilm in Early 2021: Smaller GFX100, GF80mmF1.7, X-E4, XF27mmF2.8 and Surprises… but a Fujifilm X-H2?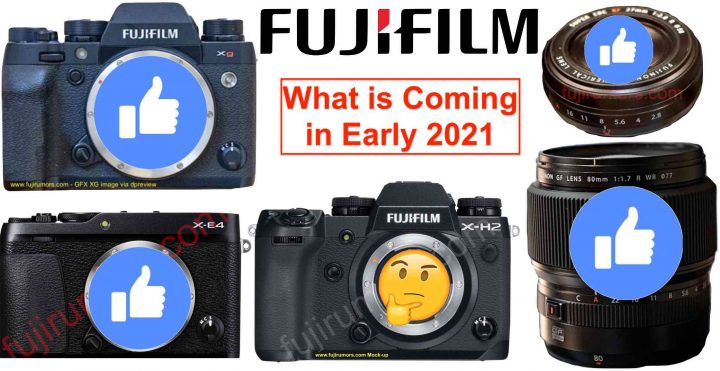 I don't know you, but to me it looks like Fujifilm setting up a big show for the beginning of 2021.
Thanks to rumors reported here on FujiRumors, we already know that in early 2021 we will get:
I am constantly at work, and I think the surprises won't end here. But I am working on it, triple checking and making all things necessary to give you guys accurate information.
So, expect the list above to be updated in near future and definitely stay tuned on FujiRumors.
And let me clarify one thing.
Some FR-readers erroneously thought that FujiRumors predicted the Fujifilm X-H2 for early 2021. Well, I never did. All I did is to say back in 2019, was that there won't be any X-H2 in 2020.
There will be an X-H2 at some point, but none of my contacts has told me so far it will happen in early 2021.
What we know from the big Fuji bosses themselves, is that Fujifilm is working on a breakthrough before releasing the Fujifilm X-H2. Stay tuned on FujiRumors, and as soon as I can I will let you know when we can expect such a breakthrough.
Cyber Monday Deals
Adorama is offering the Fujifilm X100F for $749 only! You save $550 hence 42%.
New Cyber Monday Deal Pages Live Now!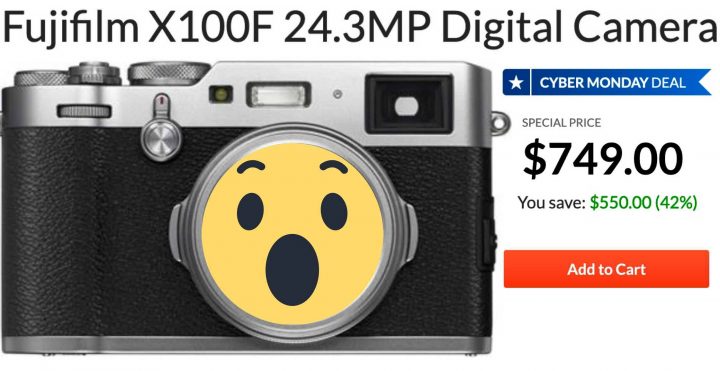 Apple Deals (including NEW MacBooks with APPLE SILICON M1 Chip!)

Software Deals and More

Viltrox Savings
Peak Design
Officially Fujifilm Recommended SD-Cards
Officially Fujifilm Recommended Power Banks