"We concentrate on APS-C, but of course we investigate FF… or Medium Format": Fuji engineers talk at IR (with POLL)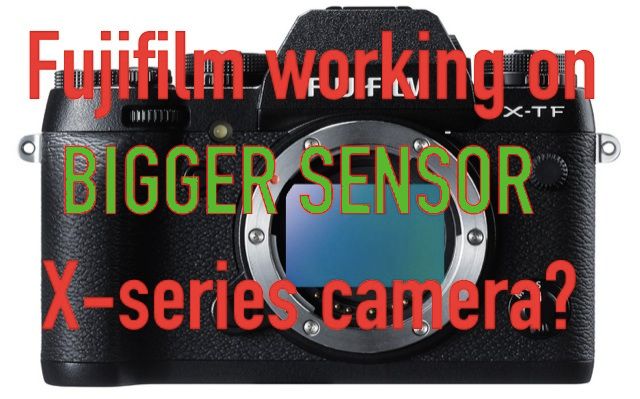 THE INTERVIEW
Back at Photokina 2014, imaging-resource had a talk with Matt Schmitt and five Fujifilm engineers (but published it just recently). Of course the hot topics at that time were the 56mmAPD, the 5-stop IS in the 50-140, OLED EVFs with 5-millisecond lag and more. So it is mostly an interesting talk about the tech behind the new products. I'll pick out just one aspect:
THE X-TRANS SENSOR & VIDEO QUALITY

As you all know, the unique CFA of the X-Trans sensor has the huge advantage to mitigate moiree in stills… an advantage that doesn't apply to video, though.
Q: No moiré, yeah. But it also puts a lot of demands on processing, and our impression has been that the X-Trans works very well for still shots, but not so good for video. I'm assuming that's because there's so much processing to figure out the pixel pattern. Is that something that can improve as processors get faster? You know, if you have more processing power, is it then possible to get a better video image?
A: Video quality improvement: "In the future, our LSI will become faster and capable of more calculations, and maybe our movie image quality will also be able to improve. But it depends on not only this, but also on CMOS sensor reading speed.
FULL FRAME or MEDIUM FORMAT
Towards the end of the interview, imaging-resource could not resist to make the Full Frame question, and Fujifilm's answer is:
We don't need to go to full-frame size […] Huge prints are no problem for resolution and dynamic range or sensitivity, and at this moment we have no plans to go to full-frame. But of course we investigate the ability of full-frame or medium-format. Of course, we know. But at this moment, Fujifilm is concentrating on enhancing our X-mount APS-C lineup.
It sounds a bit like a standardized answer. But it's interesting that, although IR just asked about Full Frame, the Fuji engineers mentioned also that they investigate the ability of a Medium Format system. A Freudian Slip?
I'd love to hear what you guys think about. So the question is, what should Fuji offer in future? Should they invest in a bigger sensor camera system or stick with APS-C (and invest in new APS-C sensor technology)?

Loading ...