Viltrox 23mmT1.5, 33mmT1.5 and 56mmT1.5 Cine Lenses Coming for Fujifilm X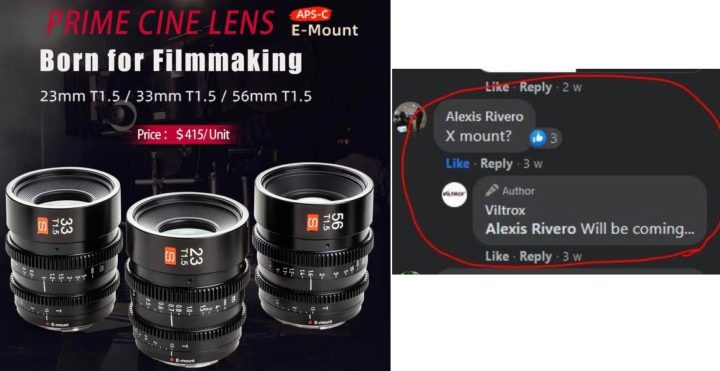 A FR-reader (thanks) spotted an interesting comment made by Viltrox regarding their new Viltrox 23mmT1.5, Viltrox 33mmT1.5 and Viltrox 56mmT1.5 for Sony E Mount.
When asked if they will be available also for Fujifilm X mount, Viltrox answered "will be coming".
So it seems to be just a matter of time.
These three cine lenses (and many other) can be grabbed with a 10% discount by using coupon code "FUJIRUMORS" at checkout.