How to Create a Fake Firmware 4.00 Rumor in less than 1 Minute :)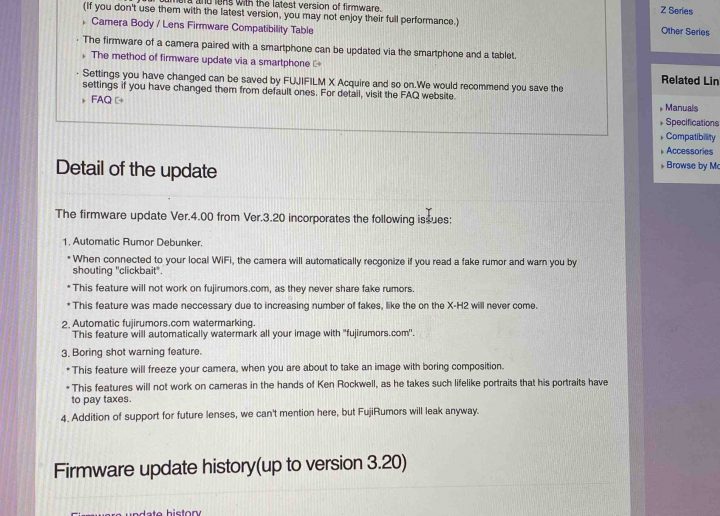 Yesterday a fake X-T3 firmware 4.00 screenshot was circulating on the web.
I told everybody it's a fake, and nobody at Fujifilm is currently editing the firmware page to get it ready for an imminent release.
We also set things straight, by saying that a firmware update for the X-T3 is in the works, but it won't be out before spring or maybe even summer.
But some of you still didn't believe me, as the screenshot looked so realistic.
So, I took about 1 minute of my life, and created a fake firmware 4.00 myself, so you can see it is indeed a super easy fake to make.
I hope this ends the discussion one time and forever.
Guys, FujiRumors will always treat you with respect, and work hard to give you accurate information. So here you are in 100% fake clickbait rumor free zone ;).