Topaz Labs Video Enhancer now $100 off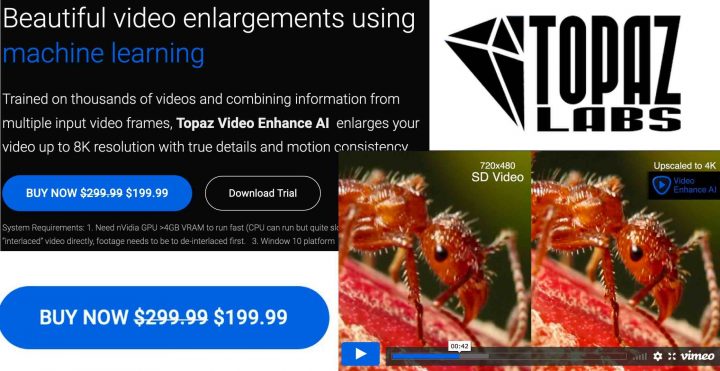 Today Topaz announced their new Video Enhance AI which scales up your videos up to 8K. It's available for Windows and will come to Mac soon. And there is a $100 discount. Topaz writes:
Until now, there was no way to perfectly recreate a high-resolution video from low-resolution footage. From old home movies to low-quality SD to DVD quality and more, Video Enhance AI will transform your videos into clean upscaled footage up to 8K resolution.
Down below you can see how it works.