Top 10 Best Selling Fujinon XF Lenses at BHphoto in the Last 12 Months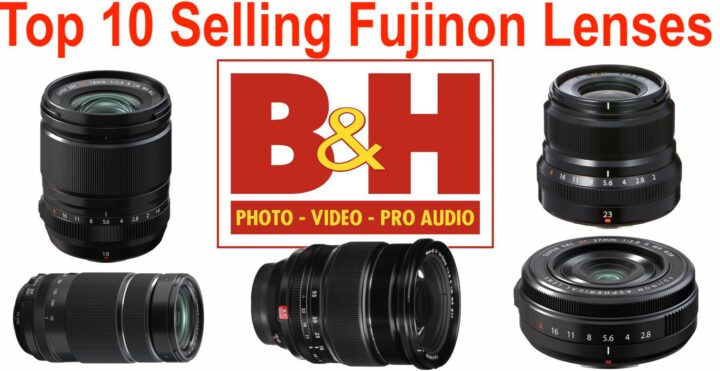 When 2023 kicked off, I shared this list of top selling Fujinon X and GFX lenses here on FujiRumors (as well as top selling cameras, accessories etc.). You can see the full list here.
The results for FujiRumors were the following:
Now B&H Photo has shared with Digitalcameraworld which ones were the 10 best selling Fujinon X mount lenses in the last 12 months at B&H Photo.
Here are the BHphoto best sellers:
You'll note that in the BHphoto list you find the XF18mmF1.4 R LM WR and the XF23mmF1.4 R LM WR, which are totally absent in my list. This is probably because the BHphoto list includes January and February, and we know Fujifilm has launched sweet deals on those lenses (in fact I grabbed this discounted lens for myself too).
The small f/2 Fujicrons keep being favorites among X shooters.
The two biggest surprises to me are:
the XF56mm f/1.2 APD lens was selling strong in the last 12 months at BHphoto, and that despite the launch of the new XF56mm f/1.2 R WR, which has a wonderful smooth bokeh, too.
totally absent from the BH list is the Fujinon XF 16-80mm f/4, which on FujiRumors was by far the best selling lens, as it was sold in bundled with the Fujifilm X-T5 and therefore gave this lens a sales boost. Maybe BHPhoto only calculated the lens only sales, and ones sold as bundles?
As for the next 12 months, I am pretty sure the upcoming Fujinon XF 8mm f/3.5 will come out very high if not on top of the ranking.