Thomas Heaton Fujifilm X-T3 Editing: "Capture One is Amazing, I can See Why Pros Use it, but if You Use Lightroom, Get This Plug-in!"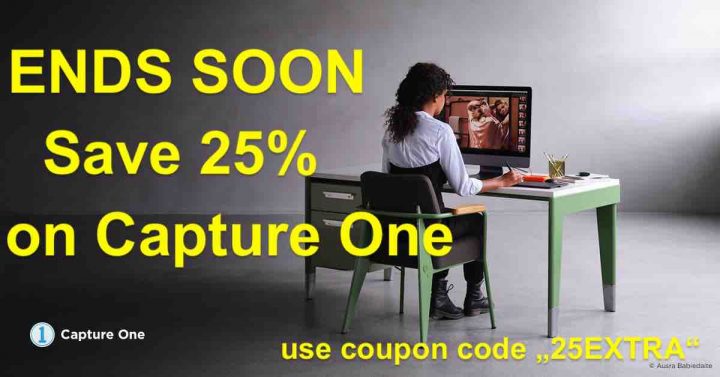 In his latest video (see below), Thomas Heaton talks about the photography software he use to process his Fujifilm X-T3 RAW files. He tested
→ Save 25% off on Capture One 20 all cameras and Capture One 20 for Fujifilm cameras using the coupon code "25EXTRA" (valid til February 5)
Here are some considerations:
Lightroom only: worm effect. Strange things go on. Images do not look great
Lightroom with enhanced details: cleans up files, no worms, initially files look better. But he realized he loses lots of details actually, and hence looks softer
Capture One: file looks fantastic. C1 does an amazing job. Nice clean file. He can see why Pros use that
Iridient X Transformer: simple to install. Converts Fuji RAW files to DNG file and takes care of sharpening. The results are very close to Capture One results. Image looks cleaner, better. Very impressed with Iridient X Transformer
And in real life? Thomas printed the same image using the 4 different methods. He can't see any difference. You need a loupe and super close, to see difference.
The only real noticeable difference appears during the editing process. You look at high res monitor super magnified. But when printed, you don't really see difference.
But although in real world you can't see real difference, you want to work with the best file possible, enjoy the processing. He recommends Capture One or Iridient X Transformer.
Thomas Heaton decided to use Iridient X Transformer. It's almost as good as Capture One, and he can keep all his Lightroom workflow.
But if you don't have problems to switch, he would recommend Capture One.
→ Save 25% off on Capture One 20 all cameras and Capture One 20 for Fujifilm cameras using the coupon code "25EXTRA" (valid til February 5)