The Two Million Dollar Smart Tripod Head Kickstarter Campaign is Ending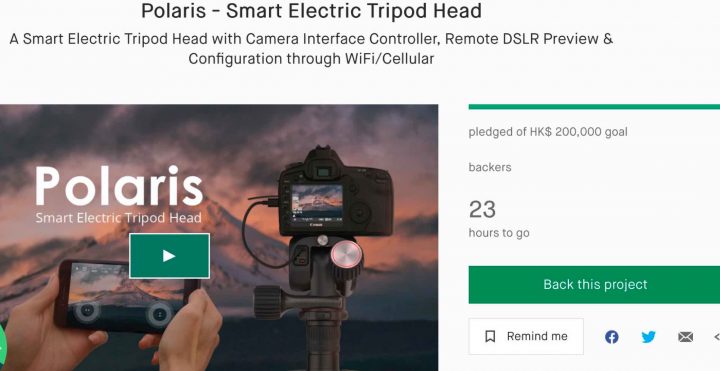 Benro's Smart Electric Tripod Head raised more than TWO million dollars on Kickstarter (Click here to read what this is all about).
The campaign will end in a few hours.
Benro is respected company with lots of loyal and happy customers all over the world. I doubt they would destroy their entire business to scam people 1 time on kickstarter. Seems unlikely to me at least, what do you think?
It supports the following Fujifilm cameras:
Fujifilm GFX100
Fujifilm X-E3
Fujifilm X-H1
Fujifilm X-Pro2
Fujifilm X-T1
Fujifilm X-T2
Fujifilm X-T3
Fujifilm X-T4
Fuji GFX 50 R
Fuji GFX 50 S
For more details check out the kickstarter campaign here.
Disclaimer: Remember to do your research with any crowdfunding project. Despite Kickstarter having its security and safety standards, as with any crowdfunded campaign, there's always the risk of the product or service never coming to fruition.' FujiRumors participates to the Kickbooster affiliate platform which includes this product.