Techart EF-GFX AF Adapter Firmware 3.0 Improves Fujifilm GFX100S Autofocus and IBIS Support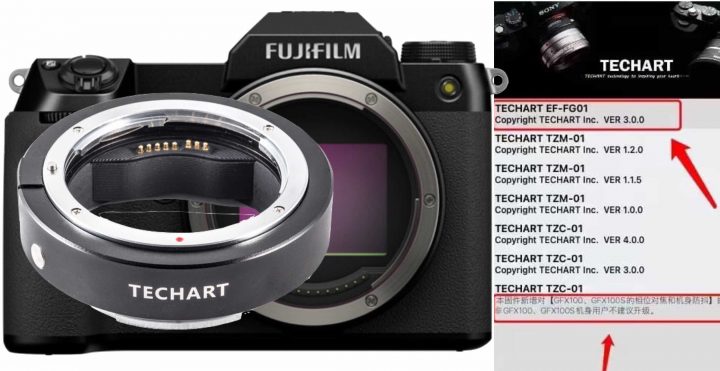 Techart EF-GFX adapter newest firmware v3.0 is available. It fixes their Canon EF/GFX adapter for use with the GFX100 and Fujifilm GFX100S.
TECHART EF-FG01
The unstable operation that occurs with the FUJIFILM GFX100 and FUJIFILM GFX100S has been improved, and the AF response has been improved.
* Please do not update other than the above models. AF response will be poor.
You can download the latest firmware on this page. For firmware details check this PDF. For update procedure, check out this PDF.