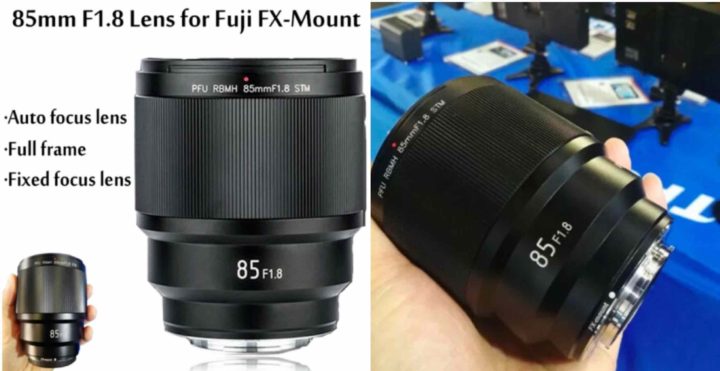 Viltrox 85mm f/1.8
The Viltrox 85mm f/1.8 is the 4th autofocus third party lens for Fujifilm X mount after the Zeiss Touit 12mm, Zeiss Touit 32mm and Zeiss Touit 50mm 1:1 Macro.
I did test a pre-production Viltrox 85mm F1.8 AF lens at photokina in September, and I share an autofocus video as well as JPEG and RAW samples to download here.
After several delays, the lens finally started shipping with its final firmware. You can purchase it here.
First reviews can now be found on the web and you can find a review-in-progress at gunpowdervideo, who tested it on his good old X-Pro1. Here some excerpts:
"The lens is very well crafted. Its all metal. […] The autofocus (on X-Pro1) is fine, on par with the native 18mm.
One weird thing I have noticed is that the confirmation beep comes before the green square on the display
it doesn't support manual aperture
Viltrox 85mm f1.8 vs Fujifilm 56mm f1.2