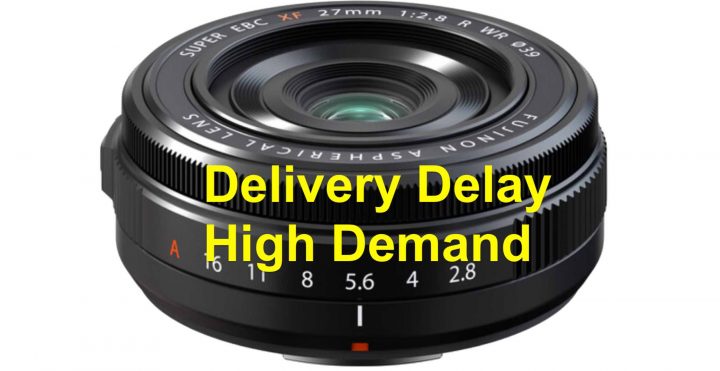 Guys, I told you to wait and pre-order the new XF27mmF2.8 R WR only AFTER I got my copy. But apparently you didn't listen to me, tons of you pre-ordered it, and now I have to wait even longer for my Fujinon XF27mmF2.8 R WR!
In fact, Fujifilm has just announced that the demand for Fuji's little gem, the Fujinon XF27mmF2.8 R WR is higher than they expected causing delivery delays all over the globe.
I mean, I can patiently wait for the Fujifilm GFX100S I just pre-ordered, but I can't wait for the XF27mmF2.8 R WR and my plan was to grab one as soon as stores open again and I can leave my locked down village. But now I am afraid my local store won't have any XF27mmF2.8 R WR for a while.
What a bad way to start the day. Well, at least I got the COVID vaccine today.
Down below the google translated Fujifilm statement.