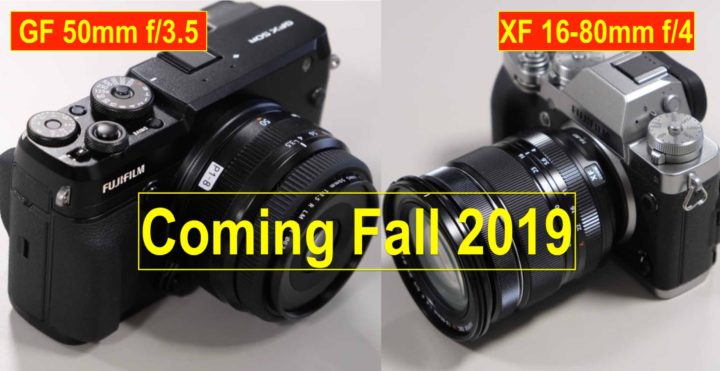 Fujinon Lenses
The FujiRumors CP+ 2019 live coverage continues, and this time I have found the answer to the question, when the Fujinon XF16-80mm f/4 and GF 50mm f/3.5 will be released at the Japanese site capa.getnavi here:
XF 16-80mmF4 – to be released in fall 2019
GF 50mmF3.5 – to be released in fall 2019
Those perfect travel lenses come to late for our summer trips. Digested this bad news? Then let's move on!
The Japanese site also shared Fujifilm GFX100 images and media slides (in Japanese), but don't worry, FujiRumors has already leaked them all (and even more in detail) a few weeks ago in this article.
I did translate all the Japanese slides, and there is nothing that we do not know already about the Fujifilm GFX100.. For additional GFX 100 images you can also check out the Polish site optyczne.
What I will translate for you, though, are the media slides of the lenses.
JOIN US for Breaking News and Rumors on…