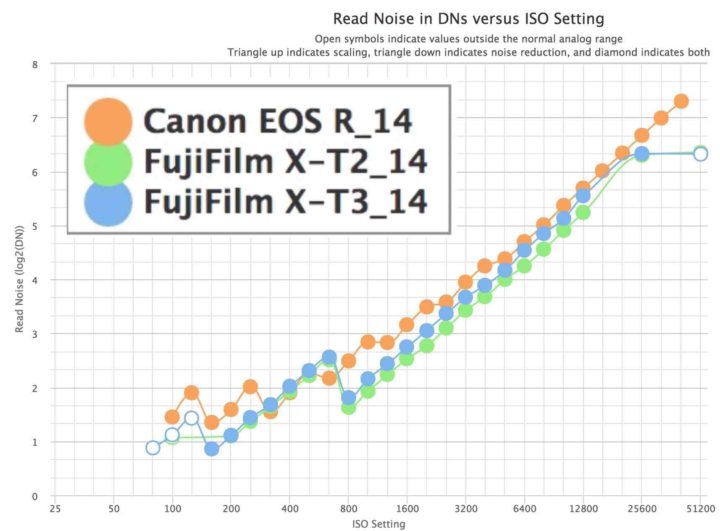 Fujifilm X-T3 Read Noise
Photons to Photos just published their Fujifilm X-T3 read noise measurement results.
You can see the Fujifilm X-T3 above compared to the Fujifilm X-T2 and Canon EOS R.
You can manipulate the chart here.
NOTE: These raw values are not appropriate for comparing camera models because they are not adjusted for gain or area.
Fujifilm X-T3: BHphoto, AmazonUS, Adorama, Focuscamera
News, Rumors and Community
Fujifilm X-T facebook group / Fujifilm X-T facebook page