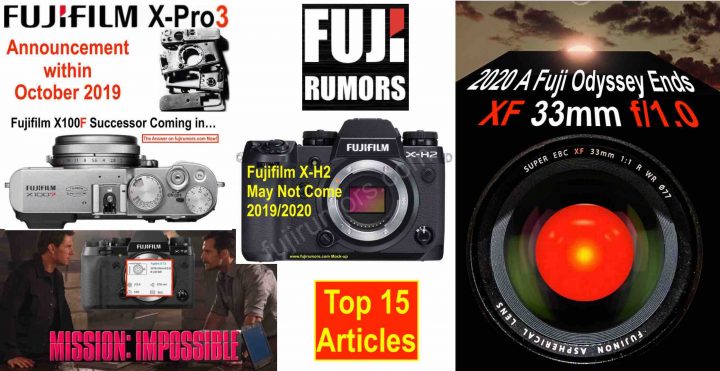 Top of the Posts
May was an extremely busy month, with 79 articles written in 31 days, the GFX100 live blogging and… my marriage (no, can't buy any new gear for a while with what that cost ;).)
In May, FujiRumors has also delivered several breaking rumors about the following Fujifilm cameras:
Fujifilm X-Pro3
Fujifilm X-H2
Fujifilm X100V (or X200)
I consider all rumors 100% accurate.
It's not our style to mislead and clickbait people with fake made up rumors, sadly a practice that is going strong these days. FR is well fueld with reliable rumors, we do not need to go down the desperate fake rumor road.
And I tell you more…
I now slow down a few days to recover, but then  I'll be back with rumors, especially with one that might surprise you positively. You can dream now and I'll tell you later, once I have green light from the source :).
Back to us, and to the very busy month of May.
So many things happened, that I thought to list the top 15 read articles for May down below, so you can catch up in case you missed them.
TOP 15 Articles
LAST DAY FUJI X/GFX DEALS
You can see all USA Fujifilm Spring deals here. You can see all the EU Fujifilm deals here.
GFX 50R

G Mount Lenses
X Cameras
X mount Prime lenses – save up to $250
X mount Zoom lenses – save up to $200

All Fujifilm Camera Deals
All Fujinon Lens Deals
Third Party & Used Gear Deals