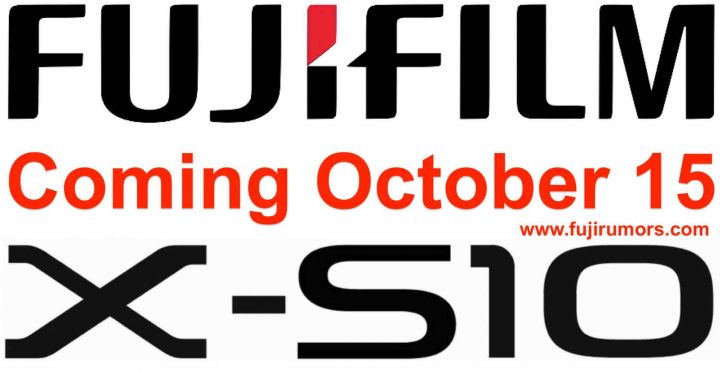 Just two weeks ago, we reported about a new Fujifilm camera registered under the name FF200001 and supposed to come on October 16.
Speculations on which camera it could be went pretty wild on the internet, but they were all wrong.
So let me set it right: Fujifilm will announce the Fujifilm X-S10 on October 15.
I have spoken ;).
I know, the leaked registration says October 16. I don't know, maybe it has to do with time zones or so. But for most of us it will happen on October 15.
The initial leaked details about the Fujifilm X-S10 make it look pretty promising :).
Take care,

Join Our Owners Groups
Join Our Facebook Pages