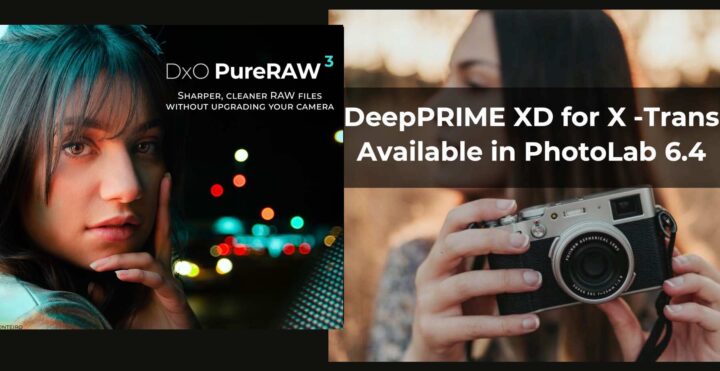 DxO has released DxO PureRAW 3 as well as DxO PhotoLab 6.4
They both come with welcome improvements and finally also with DxO DeepPRIME XD (eXtreme Detail) support for Fujifilm X-Trans cameras.
Until today, DeepPRIME XD did not process RAW files from cameras with an X-Trans sensor. However, with DxO PureRAW 3, Fujifilm X Series photographers will be delighted to learn that their cameras are supported, a development reflected in DxO PhotoLab 6.4, also released today. As a result, X-Trans images can undergo incredible noise reduction, remarkable detail enhancement, and the restoration of accurate colors, especially when shooting at high ISO levels.
DeepPRIME XD is a more intensive and effective algorithm that delivers more detail and contrast than (the already much praised) DeepPRIME in either high or low ISO images.
DxO PureRAW 3 Pricing:
Check out the dedicated pages for all the details:
Press Release