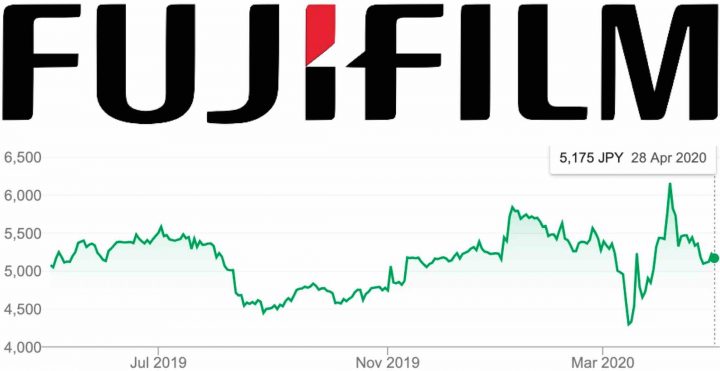 Fujifilm just announced the postponement of the release of the financial results for the fiscal year ended March 31, 2020*. They need more time to make the report due to COVID-19.
They anticipate the inevitable: COVID-19 had a big impact on "some products", and you can be sure cameras are one of those products.
The impact of COVID-19 is also seen on sales of some products and services. The effect on the performance for the fiscal year ended March 31, 2020 is currently under review and shall be notified as soon as we identified matters requiring disclosure
Overall, though, Fujifilm is in a better position than Nikon for example, as Fujifilm is a very diversified company. Down below you can see the yearly stock performance of Fujifilm, Nikon, Canon and Sony.
Also Nikon and other companies have postponed the fiscal year results announcement.
* the Japanese fiscal year 2020 started on the 1st of April 2019 and ended on the 31th of March 2020.
Our Owners Groups
Our Facebook Pages
Press Release