Surprise: X-Pro2 selling (almost) as Well as the X-T1 (#6 Overall Camera Ranking). Fuji delays Shipping to End of February!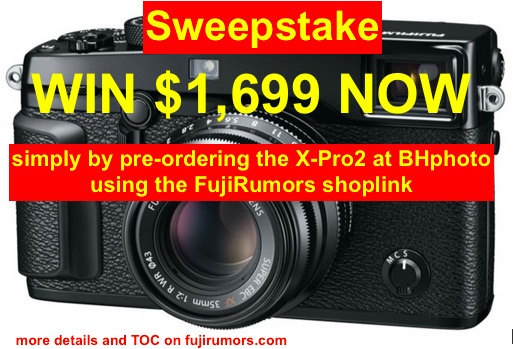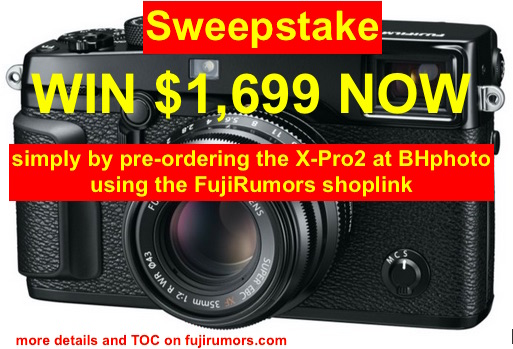 The X-Pro2 sells like hot cakes!!!
It's not only the best seller at the AmazonUS CSC ranking, but I saw it climbing up to the #6 position in the Overall Digital Camera Ranking!!! Only the X-T1 had a better start (#2 in the Overall Digital Camera Ranking at its launch).
The huge number of pre-orders has apparently surprised Fujiiflm, since stores are changing their shipping date from early February to late February (currently 25 of February).
The X-Pro2 has all the potential to be a Winner… and frankly, after seeing how it performs in all the reviews (see Rico's highly praised comprehensive First Look here), this is no surprise at all. Stunning High ISO performance, vastly improved AF, many new features… don't read Rico's First Look, or it will trigger your (and my) GAS.
Pre-order Options
Win Now $1,699 with Fujirumors & BHphoto

Fujifilm X-Pro2: USA: BHphoto – Win $1,699 by pre-ordering at BH via FR* / AmazonUS / Adorama / EUROPE: AmazonDE / AmazonUK / WexUK / PCHstore / AmazonITA / AmazonFR / AmazonESP /   AUSTRALIA: CameraPro
* pre-order the X-Pro2 (body or kit) at BHphoto using the FujiRumors shoplink and you'll already have entered the sweepstakes. The lucky winner will get an Amex gift card pre-valued at $1,699.00. By joining this Sweepstakes, you agree with the Full Terms and Conditions. More detailed description of the Giveaway here.